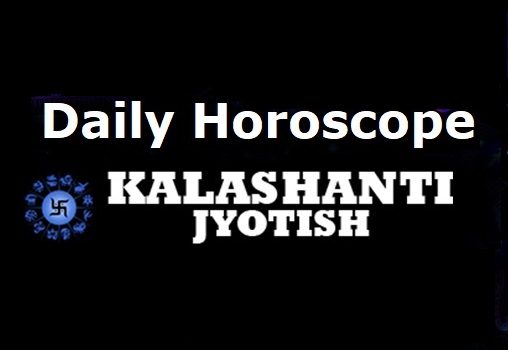 KalaShantiJyotish Horoscope Today, July 02, 2019: Check daily astrology prediction for your zodiac sign Aries, Gemini, Cancer, Libra, Scorpio, and Capricorn … 
Aries
Aries sign people will earn substantial profit today.  If you are doing a service, you will have to cope with the additional workload. You will feel lethargic and tempted to spend your time in useless matters.
Taurus
Taurus sign people are in for a pleasant a happy day. Your prestige will shine for your excellent work.  You will accomplish great achievements today. You will experience enhanced love and warmth in your love life.
Gemini
Gemini sign people should be ready to solve many issues in their workplace. There will be possibilities for work-related trips.  You will end up spending money or unnecessary things. Health issues will keep you irritable and restless.
Cancer
Cancer sign people should be prepared for a very positive day. There will be substantial gains in your profession. You will spend a day filled with happiness with your family members.
Leo
Leo sign people will go about doing their work in an excellent manner. You will receive happy news about progress in your job or business. You might earn surplus money.
Virgo
Virgo sign people should find this to be a day of wish fulfilment. You might conduct religious activities. You will indulge in happy pastimes with your offspring.
Libra
Libra sign people will remain stressed or bewildered about a critical decision in life. You will be given extra work and there will be a need to put in the extra effort.
Scorpio
Scorpio sign people will spend a happy day involving routine achievements. You will have excitement and the zeal to do your activities. You will be very happy and your payments will come through.
Sagittarius
Sagittarius sign people should not feel over-assured about their abilities. There will be health problems to pay attention to. There are strong chances of several kinds of gains. You must think in a positive way about everything.
Capricorn
Capricorn sign people should approach every person and every situation with a positive bent of mind. Your health might become vulnerable. You will have to spend on many things. You will take an interest in religious rituals.
Aquarius
Aquarius sign people will remain stressed about several things. You will have to shell out money on many scores. Your romance will rekindle with your life partner. You might pick up stomach infections.
Pisces
Pisces sign people are in for an excellent day. You will address everybody in a soft manner. If you want to ask for a wish, today is the day. The money will certainly flow in from somewhere.