1 October 2019 Horoscope Today,Aaj ka Rashifal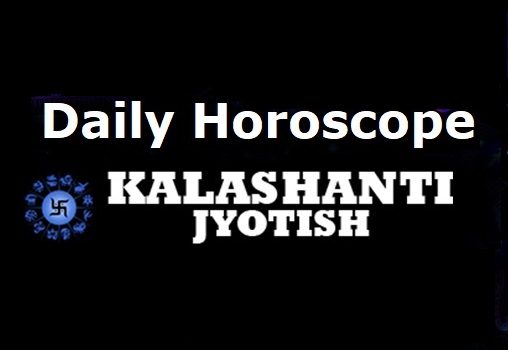 Aries
Aries sign people will emerge as popular people who are liked and appreciated by people around them. Business activities will be vigorous and there will be multifarious gains in those trades that are being done in alliance with somebody. You will indulge in luxury and comforts. There will be love and happiness at home and everywhere else. Use your judgment and act judiciously as you may incur losses. You will be in pink of your health.   
Taurus
Taurus sign people will find it difficult to stick to their plans and implement them as several obstacles can emerge in their way.  You will enjoy a luxurious setting or an exotic locale. The work will not end even if you spend all the twenty hours trying to complete everything.  Talk with great mindfulness else you can hurt people's feelings very deeply. Your health stars appear vulnerable so continue being cautious.  Your rivals will not be able to withstand your charisma and might. 
Gemini
Gemini sign people will spend their dealing with challenges and overcoming them.  Your child's health-related or any other will successfully get resolved. Your relationship with your spouse will reach new heights of love and compassion.  Your expenditure will be on the higher side. You will perform an important ritual.  Do not overthink and overanalyse issues which are of no significance. Suddenly, money-related news will come and cheer you up.
Cancer
Cancer sign people will be in an analytical mood just like yesterday in which they may assess everything for its worth and value. There will be emotional as well as bodily restlessness. If you appeared in an interview recently, you may get selected. You may make elaborate plans of interior decoration or may actually spend on it. A minor disagreement may blow up into a major crisis so you need to be careful at home.
Leo
Leo sign people will reap the benefits of previously made fixed deposits or savings.  It will be a happy day which shall bring cheerfulness from all the quarters.  You will strengthen your professional profile that the bosses will consider you the most reliable worker. There will be harmony and order around you everywhere. You may have to deal with some unpleasantness from your partner or the offspring.
Virgo
Virgo sign people will feel completely confused and find themselves in a state of disorder because their expenses will appear unmanageable.  There is a likelihood of vulnerable health as per your stars.  Students may find it difficult to learn and remain concentrated on their work. Your partner may shower affection and warmth on you and cheer you up by being loving and caring. Other family members will also be kind to you. Do not respond to other's provocation and every conflict is not worth responding to.
Libra
Libra sign people should consider this to be an auspicious day in which positivity will shape the air.  Your luck shall be supportive as a result of which you will emerge as a winner in almost everything.  Money-related problems might get resolved. Business people will find their trade growing leaps and bounds. You may spend money on buying some kind of machinery. There will be love and affection with the partners and also the family members. Religion will appear attractive.
Scorpio
Scorpio sign people will remain engrossed in analysis and in worrying about in impinging issue. You will conduct yourself a professional with the calibre and might.  You will be in an advantageous position in every aspect. However, you may have to run from post to pillar for work. A short-distance trip is indicated in the stars.  Your life partner may fall ill today so take care. There will be a sudden demand on your purse. You will be spiritually inclined.
Sagittarius
Sagittarius sign people will spend a positive day in which all will fall in place without much effort. Your friend or sibling will come handy for an important endeavour. The employed people may get new projects to work on.  You will be considered richer than usual among your colleagues. Old assignments will get completed or pick up speed. There will be harmony with the partner. Students will remain busy with their work.  
Capricorn
Capricorn sign people will be able to complete all their work on time that too successfully.  You will be in a valorous mood so problems will not appear problematic to you.  There are chances of noteworthy progress in work for people in all the occupations.  Your partner's love and affection will boost you with confidence and energy. Your sibling will depend upon you for help.  You might explore new means to earn money. Either a house deal is to be finalized or your mother is about to pass on parental property.
Aquarius
Aquarius sign people will feel challenged by the shortage of money. You will speculate and assess your own standing in society. You will try to compare your achievements with that of others.  A health problem in the limbs is indicated in the stars.  It will be a lacklustre day at work. Students will find this to be a day of achievements. Do not let your partner get hurt with your arrogance and aggression.
Pisces
Pisces sign people may spend a tense day because a crafty young man may do misdeeds. You will feel exhausted and drained because there will be just too much work.  Even at home, some irritating minor things will rob your peace and comfort. Do not try to be smart to your bosses as it may backfire.  Acidity may develop if you do not eat mindfully. There are indications of an injury s be careful. You may do monthly household shopping in  a generous way.