KalaShantiJyotish 12 October Daily Horoscope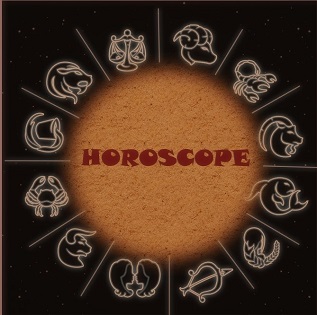 Aries sign people will have to deal with chaotic and messy situations on the professional front. You may undertake deep cleaning and reorganization of things at home. You must take care of your health and work with concentration.
Taurus sign people might make fresh plans to invest their money. Your work will move smoothly and as per your wishes on the professional front. You might indulge in some luxurious experiences. A family member might brighten up your morning by bringing good news.
Gemini sign people might remain nervous and anxious about their pending payments. You may desire to indulge in some luxurious experiences such as a body massage. Your younger sibling will make gains. Do not share your opinion on sensitive issues and don't speak harsh words to anybody.
Cancer sign people will complete all their work as per their wishes. You will remain cheerful and upbeat. There will be harmony in your familial relationships. You might receive pending payments unexpectedly. An earlier done assignment might bring some reward.
Leo sign people will remain cheerful and happy throughout the day. You might get tempted to buy an unnecessary item which will disturb your budget. Your health stars indicate a problem in the morning. You may have to undertake a short distance journey.
Virgo sign people will get the adequate support of their siblings. You will make sudden monetary gains. Pending payments will get cleared. Students will get favourable results. Your offspring will cooperate with you. There will be positive developments on the relationship front.
Libra sign people will work hard and secure success in earning large amounts of money. You will remain upbeat and cheerful. You may draw appreciation for a project done efficiently. You might be promoted to a higher post as a reward of doing something big in your job.
Scorpio sign people might start a new project in partnership with colleagues with which you have not worked earlier. You will be satisfied with your work and decisions. Your health stars indicate some problem. You should not remain lethargic and complete all your work on time. There will be a pleasant environment at home.
Sagittarius sign people will do very well today in their professional projects. Your health stars indicate a major problem so, you must take care. Religious prayer will give you some solace and peace. You are likely to get tempted to spend your time on useless projects. Do not think negatively.
Capricorn sign people will work in a resolute manner and complete all their work before time. You will enjoy some romantic moments with your partner. If you are in a job, you are likely to draw benefits on account of your boss. If you make little effort, your payments might get cleared.
Aquarius sign people will remain dull and indifferent to their work. Pending work may become a reason for stress and unpleasant exchange with your family members and co-workers. Do not come in the grip of pessimistic thoughts. Your health stars indicate a cough and cold.
Pisces sign people will hear something positive and encouraging in the morning. The lovers are likely to take a step further and finalize their relationship. Pending payments are likely to get cleared. Money shall flow in from different sources. Your younger sibling will make gains.
For Personalized services:
Mail Us at kalashantijyotish@gmail.com
Call at: +91 6261231618