13 October 2019 Horoscope Today,Aaj ka Rashifal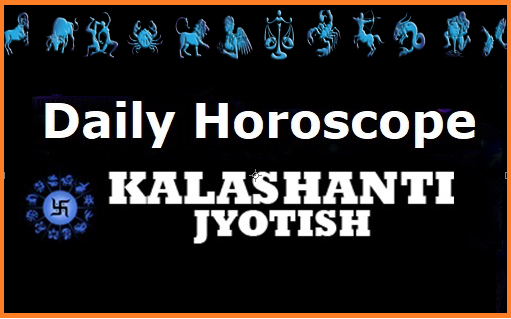 Aries
Aries sign people will spend generously on several things including festive shopping. You might donate away money as alms to poor people. Your health will not be fine so you might not feel upbeat. There will be a sense of normalcy in your relation with your spouse. However, lovers should make the best use of positive stars for romance. There will be a requirement to give extra hours in the workplace. You may go out to a party with your family members. Do not use that opportunity to voice your opinion on sensitive matters. 
Taurus
Taurus sign people will spend a cheerful day at work as things may get over easily. They will be under control throughout the day. You may make a financial investment today on the advice of somebody which will prove beneficial for a long period to come.  Your bosses will be by your side and repose full faith in your abilities and capacities. Business people should look forward to more than the usual profit. A family outing or a relaxed evening at home is indicated in the stars.  You will be an energetic and upbeat mood.
Gemini
Gemini sign people will be calm and composed and also satisfied with how things are turning out. Those who are employed in a job will find this to be a positive day. Your seniors will be in a generous mood when it comes to describing your work with a sense of pride and recognition. You should discuss important matters with your father-in-law or grandfather. Students will find great possible options at their feet. There will be love and congeniality at home. Your child will be excited about spending time with you.
Cancer
Cancer sign people will spend a day of indulgences and opulence. A positive stroke of luck will ensure that you go to bed with a sense of accomplishment and achievement. There are positive indications on the academic front for students enrolled in professional programmes. You might spend more than your pocket allows which might make you a bit unnerved. Despite all of this, you might lose temper on several occasions spanning across the day. Try to control your outbursts.  Your health needs watching as binge eating habits may prove disastrous.
Leo
Leo sign people might be given too much responsibility at work as a result of which they will feel feeble and exhausted. There will be mental fatigue as well because they will have to cope with several people's moods and demands. A sudden demand on your pocket may disturb your balance and financial stability.  Students may not be able to focus on their learning today.  Your close friends will prove particularly useful in enabling you to clinch an idea or a deal. There will be love and harmony between partners and family members.
Virgo
Virgo sign people should look forward to an auspicious day in which several gains will meet their way. You may find solutions to the problems on which you had given up all hopes. You will, for a change, speak mildly and with a concern for others' emotions.  People will get charmed by your words and ideas. A strong will to make achievements and a constructivist approach at work will drive you towards success. Your bosses' appreciation will fall in your kitty without working for it.  An outing or a pleasant evening with the family is indicated in the stars.
Libra
Libra sign people will get out of their comfort zone and establish a network with several people in their extended circle. You will make a solid plan to get into a new trade or go beyond the usual territories. Good news will come your way in relation to your promotion or increment. Your speech will fetch some kind of money or a deal for future earnings. Your spouse will support you and advise you while dealing with something critical. There will be love and bliss at home. Postpone any kind of monetary transaction for a later date.
Scorpio
Scorpio sign people will feel protected and supported by good fortune as things will appear smooth and easy.  You will be in pink of your health. You will spend time and energy on redecorating your office or home space. There will be inflow of money as well as news about sources to earn extra money. There will be positive developments in your love affair. Students may have to struggle in their pursuits. You may have to look after a close friend or a relative who is ill.   
Sagittarius
Sagittarius sign people will waste their time and energy in resolving a misunderstanding which has no relevance or significance in their lives.  The stars indicate that for one or the other reason you will crisscross the city. Students will be successful in their efforts. Do not add fuel to already developed fire of conflicts or family feuds. You need to control your tendency to react in an impulsive and rash manner. There is a likelihood of a stretched muscle in the morning. 
Capricorn
Capricorn sign people will work with the best of their abilities and confident attitude and approach. They will be full of themselves in a positive way. You will draw accolades from your bosses and get recognized for streamlining derailed things in the workplace. All this may contribute to the chances of a senior post for you. You will emerge as a popular person and draw benefits from several scores.  Be cautious about your health as stars indicate frailty and weakness. Take care of womenfolk in the family.
Aquarius
Aquarius sign people may feel exhausted and drained because they will have to fulfil too many responsibilities in the workplace. There is a high likelihood of a family feud. You are advised to measure your words before speaking.  Students may not be in an upbeat mood so their studies shall suffer. It will be a lacklustre day for the salaried people. You may feel restrained and limited by your financial crunch.  It might feel like a chaotic day as you will constantly walk and travel to different institutions and places. 
Pisces
Pisces sign people should be ready for an auspicious day in which lot of positive things will happen. You will make a significant contribution in a critical ongoing project in the workplace and get recognized for it.  Students are likely to spend a lot of time in learning complex things and emerge successful.  There will be cheerfulness and lightness in your family's atmosphere. You are likely to contribute to a social cause. You may plan the expansion of your business to new territories or consider to sell a new product or skill.