18 October 2019 Horoscope Today,Aaj ka Rashifal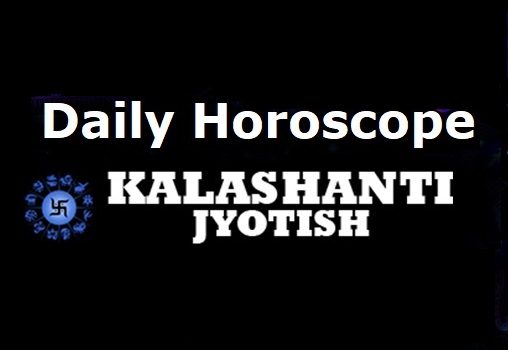 Aries
Aries sign people will remain stressed because of work pressure and associated problems.  There will be heavy demands on your time and energy to complete the assignments and overcome the obstacles. Business people will make solid profit.  Your family members will be by your side in the thick and thin of life.  You will enjoy the bliss of your married life.  Your time and intelligence deserve better engagement than commonplace arguments and difference of opinion. 
Taurus
Taurus sign people may find their professional problems coming to an end. It is likely that a new project may come through. You may set up a romantic evening with your partner or plan an outing. The partner will surely reciprocate.  You might plan a fun trip with your friends.  An amount might come your way simply because monetary stars are shining bright on your chart. You will remain in a comfortable zone. Students will be pleased with their learning.      
Gemini
Gemini sign people will have to deal with all kinds of challenges in the workplace including people's negative attitude. An illness or a health condition will keep your mind gripped and worried.  Students will continue to work unhindered. If you work harder than usual, you will get a higher level of success. There will be love and warmth between you and your partner. Your love affair may move to the next level of commitment. Despite your efforts, your expenses will remain uncontrollable.
Cancer
Cancer sign people will find their will power rising to very high levels.  Things will be pleasant in the workplace as you can manage things well. Be cautious as a friend or a colleague may take advantage of your emotional vulnerability. There will be harmony in your domestic life. You may consider several ways to earn extra income. Your offspring will be loving and caring towards you. Those who are in love will think deeply about their relationship.  Students will be content with their learning. 
Leo
Leo sign people will clinch something substantial, a deal or a project, on account of their family seniors' help. Those who are in a job will do very well and draw praises for themselves. If you recently appeared in an interview, you will get a positive result. You may hare lighter moments with the people around you at home or at work.  Students can look forward to an enriching day. You may pick up a misunderstanding about your child.  There will be an inflow of money.
Virgo
Virgo sign people will enjoy the joy of being famous and admired by people in their close and distant circles.  Those who are employed in a job will have an easy day at work. With your valour, you will resolve some of the complex work-related problems. Business people should expect unusual profits today.  Students must carry on working hard without thinking much and losing their stamina. Your expenses will be difficult to limit. Do not lose temper on everything that irritates you. At least, a few things can be ignored.
Libra
Libra sign people will have to suffer exhaustion and fatigue today as a result of too much work. You will have to be on your feet for a very long time.  You may pick up a conflict leading to unpleasantness with a close aid or a relative. A journey to a nearby place is indicated in the stars. You might continue to strengthen your network in some other country. Monetary worries will keep you on toes. The money God shall smile faintly in the afternoon on you.
Scorpio
Scorpio sign people might manage to solve a big problem or execute a plan successfully. As a result, the day will feel positive and happy. There will be inflow of money though not a big amount.  There will not be any problem in achieving your targets in the workplace. You will share a good understanding with your partner.  A quiet dinner or a happy time together is indicated in the stars. Your health will continue to be stable. You will enjoy the company of small children or younger people.   
Sagittarius
Sagittarius sign people can look forward to making gains in their business. You may start a new trade or acquire a fresh deal.  Those working on commission basis or dealing with shares will go to bed feeling satisfied.  However, health continues to be an area of concern.  You may feel irritated and disgruntled as a few colleagues may spring up unnecessary obstacles for you. There will be love, harmony and care on the domestic front.
Caricorn
Capricorn sign people will engage with new ideas and fresh possibilities in their professional sphere. You might try to expand your business to new territories or involve a new skill. You may be harbouring an inner health condition which will manifest in the near future. Take caution.  Students will be pleased with their learning and output. There will be the bliss of romance and excitement between you and your partner. There will be childlike energy at home which may keep your spirits boosted. 
Aquarius
Aquarius sign people will continue to feel stressed and worried. All of it is your mind's creation yet you will perceive the reality in an only a negative frame. You need to control your mind and the chain of irrelevant and constructed thoughts.  The salaried people may benefit from an increment or a privilege at work. The luck shall continue to smile on you so you might feel better in the afternoon. Students must continue to work hard and remain focussed on their targets. Your family elders, as well as children, need your provisions and care. 
Pisces
Pisces sign people can look forward to a blissful day which will bring exotic and luxurious stuff in their lap. You will hear something good and encouraging which can enhance the quality of life so cheerfulness may increase further. Old and pending payment may come through which has been due to you since long. Your sisters will offer a special help and support to you. Work will demand more energy, time and concentration as the stars indicate industrious character of the day. Students will be satisfied with their learning. Health-wise, you shall continue to be stable.