24 October 2019 Horoscope Today,Aaj ka Rashifal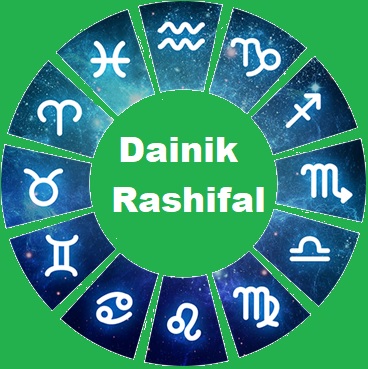 Aries
Aries sign people will be in an advantageous position for every aspect of their personal and professional life. You will gain popularity among your circle and draw accolades for your work. This will be a favourable day for people in all kinds of occupations. You may feel drawn towards religious activities.  A child-related even will add sparkle to your life. In the middle of all this, your health appears vulnerable. Do not pay attention to unnecessary contentious issues. Avoid any travel plan even today.   
Taurus
Taurus sign people will be under the grip of stressful factors and ideas.  There will be too much work pressure which might make you feel low and helpless. In addition to that, you may be required a conflict or a quarrel among your relatives. You need to take a larger view and maintain stoic patience. A positive indication is there in the stars about money. However, your health needs careful monitoring and efforts to keep healthy. Do not let your usual negativity grip you as it only makes you inefficient and unproductive.     
Gemini
Gemini sign people will find the morning to be unusually positive and happy. All your difficulties will get resolved especially, the complex ones. You will continue to enjoy good health and remain upbeat. There will be care and concern from the side of your spouse. Money should not be a problem at all.  Students will cross the day with flying colours.  Their teachers will appreciate them. With your valour and might, you will do exceptionally well in the workplace.
Cancer
Cancer sign people will have to deal with tensions created by their own loved ones. There could be a deep misunderstanding. The day will bring about a transformative role for you in the workplace. You might develop body ache or an internal injury. A new project or a business deal may come through.  You may fall victim to stars induced sluggishness. Use your might and overcome it. Do not postpone your meetings. A heightened expenditure may become a reason to worry.
Leo
Leo sign people will feel happy and cheerful throughout the day. You will emerge as a famous person in your circle and draw appreciation for your work.  There will be love and harmony at home and among the family members.  People will come and take advice from you since your image as an influential person will get reinforced. Students will have to overcome certain obstacles in the way of their learning. A party or an exotic dinner is indicated in the stars.
Virgo
Virgo sign people might have to cope with an increase in their expenses. Sign on any dotted line with care and caution. It will be a positive day for students. A work-trip is indicated in the stars. You might engage in the knowledge construction process and develop new understanding about something critical in the workplace. You will consolidate your position in the business.  A piece of news about your promotion may be round the corner. Do not ignore your health and your efforts to please your bosses may bear fruit.
Libra
Libra sign people may look forward to unexpectedly high profit in their occupation. The salaried people may expect a bonus or some sort of cash reward.  You may conjure up a negative reality, far away from the truth, and become depressed. If you control your mind, you will realize that the reality is not so bad.  Some of you might indulge in exotic beverages and food. There will be love and harmony between family members.  Students will be happy with their achievements.
Scorpio
Scorpio sign people will benefit on account of a father like figure in the workplace or general life. This will help them to make substantial gains in the present as well in the future.  Things will remain favourable in the workplace. Some positive developments are indicated for those who are employed in a job. You will feel gratified with your life style and status. Your spouse will shower love and affection on you. You may develop spiritual instincts.  There are indications of the inflow of money.  
Sagittarius
Sagittarius sign people should be ready for a windfall that will enhance their professional status.  You may get physically exhausted because of too much work. You will work to enhance your looks and appearance and spend energy to spruce up your office and home space.  Students will be happy and satisfied with their learning. An older male member of the family will be of special aid. You should not ignore your health issues as the stars indicate a bigger problem in the near future.  Your spouse's health also appears vulnerable. 
Capricorn
Capricorn sign people may spend a difficult day dealing with health-related difficulties. You will not have any energy, to begin with, and then too much work across institutions might deplete you further.  Your heightened expenditure will be a cause to worry. A minor amount may come in your bank account.  Students will continue to focus on their learning. A conflict or misunderstanding is indicated among your family members. Traders may expect a windfall. 
Aquarius
Aquarius sign people will manage to resolve several of their problems and overcome obstacles on account of their partner's intelligence and help. Business people will succeed in expanding their business. The salaried people may expect a promotion or an increment. However, health needs careful monitoring.  You may organize a religious ritual. Money should not be a problem. You may receive cash from your relatives or your spouse's relatives.  Students should work hard.
Pisces
Pisces sign people will spend a positive day in which work will come through easily. You may receive a much awaited payment.  Students will be required to work hard and burn their midnight oil. You will work very hard in order to earn an extra amount from your regular income. A significant senior woman will offer you some help in a crucial matter. Eat mindfully so that you can enjoy the festivities and do not risk any stomach infection.