26 October 2019 Horoscope Today,दैनिक राशिफल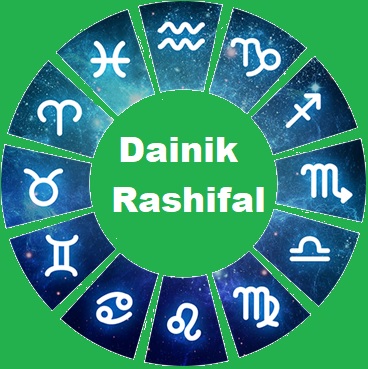 Aries
Aries sign people will finally manage to overcome a complex stumbling block and emerge successfully out of it. There are indications of heightened expenses related to festivities and alms. There will be too much work in the workplace which can keep you on your toes. Your love affair will bring a ray of sunshine. There are indications of continued higher profits for business people. You will feel energetic and upbeat. 
Taurus
Taurus sign people will continue to draw benefits from their spouses. There will be enhanced harmony between couples who may have been facing a crisis in the recent past.  Your health will be better than the last few days however, it won't be perfectly fine. There will be a tremendous workload which might leave you exhausted and drained. Money shall continue to flow in.  You must speak mindfully as you tend to hurt people with your harshness.     
Gemini
Gemini sign people will maintain a stronghold over their professional activities and exude a sense of power and decision making abilities. There will be chaos in your marital life as chances of misunderstandings and truces are high. There will be too much work which might leave you drained with physical weakness and a feeling of illness. You may feel as if there is no money in your hand to spend the money as per your wishes. Do not give your opinion to anybody as it may lead to unnecessary unpleasantness.
Cancer
Cancer sign people will spend a valorous day with all their might and resolve. You will remain in a beneficial position throughout the day in every domain.  You will spend exceptionally positive time with your loved ones especially, siblings. There will be plenty of exotic experiences and items in your life. You may renovate your kitchen and bring in several new crockery items or a gadget. Students will maintain a stronghold over their learning. You will enjoy the festivities with your family.
Leo
Leo sign people will inaugurate the day on an auspicious note. You will get success in the efforts that you have been making at work. Your colleagues will cooperate with you in the workplace. This will be a day of mixed results for the matters of your love affair. A short distance trip is likely. Your expenses may rise a bit. Business advice of somebody may prove useful for you.
Virgo
Virgo sign people will continue their achievement and valour spree. It will be an overall positive day with many things falling in your kitty as per your wishes. Traders should be ready for a windfall and to consolidate their financial status. There will be enhanced love and harmony at home. The money will flow in suddenly from somewhere. You can plan fresh investments and even execute them as it is an auspicious day. Any investment made today will yield positive results in the times to come.
Libra
Libra sign people will indulge in the items of luxury and comfort. You may buy expensive exotic stuff for yourself. You will be in a position of power and authority in your professional life.  You should not act impulsively today in any aspect of life neither personal nor professional. There will be pleasantness among family members.  You may bump into a relative who you have not met for long. Students will continue to excel in their field. A trip is indicated in the stars which may affect your health adversely.
Scorpio
Scorpio sign people may finally receive a pending payment which has been due for long. You may get hold of new business deals or projects to work upon. You may indulge in exotic experiences and enjoy their pleasure. Students will continue to learn and be excited about knowledge. There will be harmony all around you in every aspect of life. A generous gift is coming your way from somewhere. You will be in pink of your health. Speak mindfully and politely if you want to avoid unnecessary emotional entangles.   
Sagittarius
Sagittarius sign people will manage to enhance their professional and financial status. You will establish love and warmth filled air in your personal relationships and friendships.  There are chances of overall success in your professional ventures especially, the projects that you are very fond of. Those, who are in a government job, maybe given a position of power and authority. You will manage to enter the good books of your bosses and convince them to pay heed to your plans and ideas. Your child will continue to be a matter of concern. 
Capricorn
Capricorn sign people may finally get a break from a very tense period as your stars will enable you to take positive stands and resolve your blocks. Your work will move at a very fast speed. You may enjoy the company of young people and feel refreshed in life. There will be love and harmony in all your relationships. A continued positive stroke of luck will be like a guardian angel that has a protective shield for you. Traders should expect a windfall.  You will enjoy good health except for a bone-related problem. 
Aquarius
Aquarius sign people are in for a tense day in which their near and dear ones might create irritating and unpleasant situations.  You might conjure up a negative reality and get submerged in feeling that there is no hope left in your life. Take the right view as well as the right perspective. The workplace environment will be relaxed and congenial. Your health will not be in its best frame and you must remain alert and cautious. 
Pisces
Pisces sign people will continue to make use of their positive stars and find themselves in advantageous position.  Money should not be a problem at all as fresh payments will make their way to your bank account. There are indications of some kind of change in location for those who are employed in a job, may be, a transfer. Your love life will keep you happy and cheerful.  There will be love and harmony at home and among the family members.