3 October 2019 Horoscope Today,Aaj ka Rashifal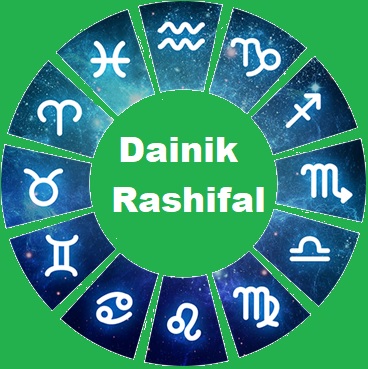 Aries
Aries sign people will be confused about an important matter. Your health is emerging as a concern.  Work with your colleagues in a cautious mode as the stars indicate some kind of cheating and misuse of your abilities.  This will be a lacklustre day for the salaried people. There will be harmony and happiness at home. Students may not be able to learn the skills and knowledge that they may want to. A journey is indicated in the stars. 
Taurus
Taurus sign people will relax and experience happiness and fun today.  Your investment will yield substantial gains. There will be love and cheerfulness at home. The salaried people will spend a normal day at work but business people will find this to be a dynamic day. You will experience special happiness for a specific reason. Students will get tremendous success in their endeavours.       
Gemini
Gemini sign people will draw benefits from parental or a gifted land or house.  Work will come through smoothly and so will the means of luxury and pleasure. You may manage to resolve your conflicts with the near and dear ones. Your health needs watching.  Some students may get a scholarship or an award. If you have partnerships, it is the time reset the terms. Your stars indicate that a crafty person may try to deceive you. Be careful. There will be harmony at home.
Cancer
Cancer sign people will draw accolades today or clinch a very big deal. There will be all-round love and affection in your life. Your partner will soak you in love. There will be an inflow of money. The cure to your long-lasting medical issues will suddenly become accessible. Students must tighten their belt to burn the midnight oil.  High expenditure will remain a burning issue throughout the day.
Leo
Leo sign people will go through a phase of low energy and spirits.  There will be hindrances and irritability all through the day. There will be fluctuations in everything between yes and no. You will be edgy and irritable all day. You may not feel very upbeat and energetic. Students will have to work hard and for longer hours. There will be passion in your romantic life. Do not come under the grip of lethargy.
Virgo
Virgo sign people will get appreciation from all quarters.  If you are involved in a legal wrangle, you will emerge victoriously. Business people will earn significant profits today. Your partner will help you to make gains and remain in control of your work and agenda.  You will find all your work coming through easily as luck is on your side today. There will be surplus money inflow.
Libra
Libra sign people will be busy with multifarious activities.  A family feud is indicated in the stars. It might be best at the moment to stay silent and understand the conflict rather than solving it immediately. You may spoil your health by eating erratically. A piece of news from abroad will bring happiness. A family inheritance or money is knocking at your door. There will be love and togetherness at home. The expenditure will be uncontrollable.
Scorpio
Scorpio sign people may get hold of new deals or projects to earn money.  It will be a happy day in which gains will flow from several directions.  You will emerge as a very important person in the workplace. People will be in a cooperative mood in general. Your friends will go out of their way to help you. Business people may consider some expansion plans. The day will end on a cheerful note.
Sagittarius
Sagittarius sign people will have several things to do today. There will be tensions and an air of disagreement at work. In addition, your loved ones may feel that you are not doing enough for them. Students will find this to be a smooth day for achievements. Your health stars are not very bright so you must take extra precaution. A headache or viral infection may create problems for you.
Capricorn
Capricorn sign people will find this to be a happy day at work in which things will come through smoothly. Business people will make a significant profit.  Students will get appreciation from their teachers. Your rivals will not even stand a chance against you. Your personal life will be multifarious.  There will be an inflow of money. A health problem is seen in the stars thus you must exercise restraint on food and outings.   
Aquarius
Aquarius sign people will hear something positive about their professional life.  Your bosses will be by your side by all means.  Your siblings will keep you cheered up.  You will make monetary gains from several sources. There will be love and harmony at home and among the loved ones.  Your child may face difficulties so you may also feel tense. Students will have to put in the extra effort.
Pisces
Pisces sign people will be squarely blessed by a positive stroke of luck. Everything will come through as per your wishes and desires. Older men of your family may bless you and pass on some heritage or property to you. Your child will be supportive in all your efforts.  Your love affair will mature into a lasting commitment. Students will be in a happy mood. You may get hitched today in to an affair or marriage, if you are single and interested.  Religious rituals will appear attractive.