6 October 2019 Horoscope Today,Aaj ka Rashifal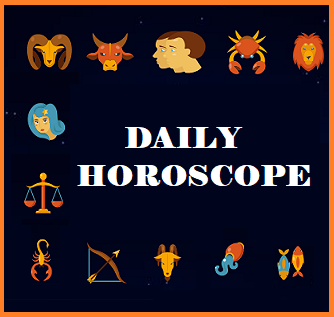 Aries
Aries sign people will continue to feel stuck with a sense of injustice meted out to them by nature and people. There will be too much to do yet the mind will be busy recollecting all the negatives.  This will be a day of profits for business people.  You may tend to be overconfident about your ability to perceive other's intentions. Remember that perceptions cannot be correct all the time. There is no point in settling your scores with your brothers and sisters when you know that they love you unconditionally. Money seems to be flowing out like water. 
Taurus
Taurus sign people will feel stretched and tensed about the ties and demands that relationships impose. Poor health will continue to be a major concern and so will your encounters and adventures with the doctors and laboratories. Be ready for terse exchanges with your seniors despite putting your soul and blood in a recent assignment.  You might have to travel for work. No doubt you prefer to speak in a direct and open manner, but it doesn't always work the way you think it to be. It usually becomes counter-productive as people get alienated from you.        
Gemini
Gemini sign people will have a splendid time as far as relationships and romance is concerned.  Make up your mind if you want a baby or not. The stars are favourable.  Students will do well they have decided to give their best. Feel capable of making up your own mind and there is no point in taking advice on everything in life.  A close partner will offer unexpected support- but expect love and recognition from you. You will speculate and analyse your past and future in the same breath. Remember to count positive experiences.
Cancer
Cancer sign people will find it impossible to do whatever they have wished for today. The day will be all about obstacles.  The second part of the day will be possibly easier than the former. There will be a shortage of money but you might feel its severity more than what it is.  Your enemies may appear formidable today. The ups and downs in your health standards might irritate you. Control your temper and impulsive reactions.
Leo
Leo sign people gain credibility by helping a young relative or a child in a major way. Students will be challenged to the last ounce of their capacities and abilities in order to meet their goals. Debates and discussion and also arguments of any kinds should be avoided. You must exercise strict restraint on your temptation to turn everything into a matter of debate. Expenses will keep you worried at the back of the mind. There may be running around for work.  A family gathering may keep you upbear. Your rapport with women will be beneficial.
Virgo
Virgo sign people will find this to be another of those tough days, but once the afternoon sets in the dark clouds might wither away.  The work will drain you completely. It is not a good day to expect rewards and appreciation in return of your blood and sweat. Do not start anything new today or sign on a commitment. Postpone all the crucial decisions for a later date. If you ignore the minor skirmishes between your and the family members, the day will remain lighter.  Financially, you are in a safe zone.
Libra
Libra sign people will want to enjoy a true Sunday and not do anything significant which might spoil the character of the afternoon. Your indifference towards some important and critical matter may infuriate your friends or brothers. Be cautious. Partners have needs as well as desires, some of which need your immediate attention. You will indulge in luxury despite a shortage of money. This will be a busy day and all of it will be on your feet. Your family members will be supportive and loving.
Scorpio
Scorpio sign people will continue to feel tensed about their financial condition. This might keep you edgy and in a foul mood as you may feel that despite your hard work, you are suffering. A headache is very likely to bother so there is no harm in taking precautions. Students will feel elated with their learning and performance. A new assignment or a project may be offered to you. It will be otherwise an eventless day. Do not use immoral means to get your way or to even score a point.
Sagittarius
Sagittarius sign people fill find the later part of the day easier than the morning, the reason being too much work and difficult conditions.  You may not be left with any energy after a few hours. Money shall not be a problem today. You will emerge as an impressive person at work. It is good to spend time with young people and children as they bring a fresh perspective to life. Love and romance is indicated in the stars from expected as well as unexpected quarters.
Capricorn
Capricorn sign people will be blessed with auspicious planetary aspects which shall bring fortune, good and happiness. Traders will have to just be more sociable with people who are either vendors or suppliers. Deal with your responsibilities especially, towards family members early on: if you postpone, things will become chaotic and clumsy. Exhaustion will characterise your day but once midday has been and gone, there will be some relief.  No doubt you prefer to talk direct and openly but this may not be a good strategy for today. There will be an inflow of money.    
Aquarius
Aquarius sign people will be able to accomplish all their tasks with a sense of aplomb. A favourable stroke of luck will be like a solid backbone against all odds.  Students' may have to face problems and difficulties because of somebody else's mistake including their teachers. Difficult romantic encounters are in the stars. Domestic considerations will dominate your thought and concern and child will need your help. You need to get on with your exercise schedule seriously. Do not give unsolicited advice or opinion. Deal with money matters with a sense of priority.
Pisces
Pisces sign people will be relaxed about money the reason being blessings of the monetary stars.  Traders will be busy calculating their higher share of profit.  This is a busy time and you will manage to take the weight off your feet and enjoy a bit.  You will have to face up to the reality of hierarchy in work settings. Respect your elders and seniors.  The day will bring in several conflicts for you to resolve. There will be struggles and you may not go to bed with a relaxed and comfortable frame of mind. Fulfill your obligations towards your family elders.