Aaj ka rashifal 20 April 2019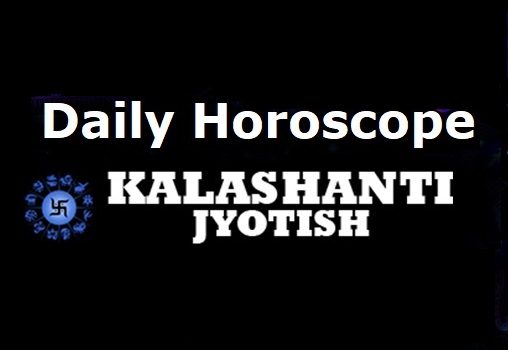 Aries
Aries sign people will feel overwhelmed with love and affection toward their life partner. Business partnerships will prove beneficial and the partners will cooperate with you. There will be a rise in your prestige. 
Taurus
Taurus sign people shall receive good news from their life partner. Your health-related problems will get resolved.  You will spend productive time in the workplace. 
Gemini
Gemini sign people will feel tensed and stressed throughout the day. The speed of your work may become slow because of sluggishness overpowering your thought and action.  It will be good for you to keep your temper under control as well as check.   
Cancer
Cancer sign people may have to deal with some mental tension. You might pick up a conflict with your mother and she might also face a problem. Your monetary problems may continue. Spend the day in a peaceful manner. 
Leo
Leo sign people will emerge influential among their colleagues and friends. All your things will get through smoothly. You will dominate upon your enemies. Your financial condition will be strong. 
Virgo
Virgo sign people may set out on a pilgrimage today. You might have to cope with fatigue and exhaustion. Your eyes may catch an infection or some other problem. Spend after careful consideration. 
Libra
Libra sign people will be respected and honoured for their contribution. You will get the support of their colleagues. There are chances of a sudden monetary gain. Your health will remain excellent.
Scorpio
Scorpio sign people may have to face some health issues. There will be unnecessary running around and expenditures to cope with. It will be good to neither feel arrogant nor lose temper on anybody or anything.
Sagittarius
Sagittarius sign people will reap in the benefit of divine possibilities of monetary gains. You will meet new people. Things will be in your favour in the workplace. All your tasks will go through smoothly.
Capricorn
Capricorn sign people might get benefits in their job. Your senior officers will help you adequately. You might receive your overdue or held-up money.
Aquarius
Aquarius sign people must take special care of their health today. Do not engage in any debate or discussions today.  You will benefit and make gains if you continue to remain positive today.
Pisces
Pisces sign people may have to tolerate a financial loss today. You might find people behaving in a very rude manner with you. Things will become normal in the afternoon.