Horoscope Today, 01st December 2019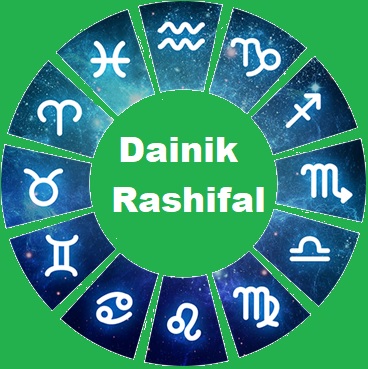 Aries
Aries sign people will draw good gains in their workplace. This will be a good day to take important decisions and they shall prove beneficial in the times to come. A pending or overdue payment may come through. If you go for an official trip, it will prove useful. Your health will remain good. Your familial life will be good. Keep your anger control. It will be best for you. 
Taurus
Taurus sign people will have to put in extra effort in their workplace. There may be a rise in your popularity and prestige. Too much workload may lead to mental and physical disability. You may pick up conflicts with your family members and life partner. You must maintain harmony. There will be chances of monetary gains.       
Gemini
Gemini sign people might get some kind of inheritance. There might be some health-related problems. Your expenses will be towards the higher side. You must spend the money after careful calculations. You might have to cope with excessive workload. Your child will give you reasons to be happy. You might feel negative about routine life. You must control that tendency.
Cancer
Cancer sign people will feel upbeat and confident about themselves. You will get success in certain tasks on the basis of your friends' and brothers' support. Things will be normal in the workplace. Traders will earn bigger profits today. Your life partner will support adequately. Your health will remain good but lethargy might restrict you.
Leo
Leo sign people will suddenly make monetary gains today. Students will get mixed results. Things will be normal in the workplace for salaried people. Traders will have to do a lot of running around. You may spend money on an auspicious activity. On the health front, chances are strong that stomach infections will bother you. Keep yourself away from unnecessary conversations. 
Virgo
Virgo sign people may make sudden monetary gains. Things will be favourable in the workplace. You must strike a chord with the seniors. Your familial life will be excellent. You may plan an outing with the family members. You may make some kind of gains on account of your elder brother. Keep yourself from unnecessary stress.
Libra
Libra sign people will receive good news related to their job. Your honour and prestige may shine bright in the workplace. You may remain worried about your mother's health. You may remain occupied with some unnecessary tensions. Do not take any important decisions related to routine life. It will be best for you. Your familial and conjugal life will be good.
Scorpio
Scorpio sign people will remain positive and hopeful about everything. A positive stroke of luck will enable you to complete your work carefully. This will be a positive day in the workplace. An old investment may provide some gains. You must exercise restraint on your speech. It will save you from several problems.  
Sagittarius
Sagittarius sign people might get some additional responsibility and a new assignment in the workplace. If you keep your mind focused, you will get success in your work. There will be earning as well as expenditure. Do not get into a debate or discussion about routine matters. Your familial life will be normal. You may experience some discomfort in your muscles or bones. 
Capricorn
Capricorn sign people will be in for a rise in their prestige and honour. The completion of an old assignment will cheer you up. Your familial and marital life will be good and pleasant. Your family members will help you with your work. All your work will get accomplished without any obstacle in the workplace. Your health will be largely good still you need to eat mindfully. 
Aquarius
Aquarius sign people will make some solid gains related to their profession. However, there will be too much running around for work. You must keep your temper under control else there will be conflicts with family members and people in your circle. Your expenses may rise substantially. Do nay monetary transaction carefully. Students will be in a favourable situation. 
Pisces
Pisces sign people will get the support of their seniors and colleagues in the workplace. This will be a good for money-related concerns. There are possibilities of a substantial increase in your income. Your health will remain good. You may be blessed with a child. You may receive good news about your offspring. Your life partner may make gains on account of your life partner.