Horoscope Today, 02nd December 2019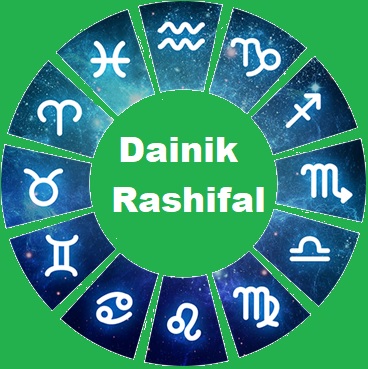 Aries
Aries sign people will be in a beneficial position in their workplace.  You may finalize several new prestigious projects and assignments which will keep you busy for a long time. Here are strong chances of the inflow of money.  A work-related journey is indicated in the stars. Your diet and exercise regimes will show their positive results. There will be harmony among your family members. There is a need to be calm and patient while dealing with rough people or when you land up in complex situations. 
Taurus
Taurus sign people will be required to work overtime in order to complete the extra assignments allotted to them.  You may get appreciated for your contribution and resilience. However, there will be tensions and chaotic situations. You will feel debilitated.  This might make you irritable and intolerant towards others' wishes and requirements in the domestic sphere. Respect others' feelings. There will be an inflow of money in the form of payment.       
Gemini
Gemini sign people might receive some kind of unexpected wealth or gift from a close relative or family elder.  You must remain cautious about your health especially, your weak points. You might waste money on absolutely useless things.  There is a need to assess if you really need a thing before buying it. There will be too many expectations from you in the workplace which might irritate you.  You will enjoy your child and his/her friend's company. Do not notice only the empty part in a half-filled glass. Stay positive.
Cancer
Cancer sign people will remain in a positive frame of mind throughout the day.  Some elderly male members of the family will come to your aid while dealing with a complex situation.  Your work will move on smoothly today. Business people will enjoy the bliss of positive stars and continue to earn a greater profit.  Your partner might give you important advice for your professional goals.  You may want to relax throughout the day but work may not permit that.   
Leo
Leo sign people will acquire a big amount from somewhere out of the blue.  Students will struggle in certain aspects but also get an easy success in certain other aspects. Those who are in a job will find this to be an easy day.  Traders may have to struggle a bit to meet their daily goals. You may organize a religious event or a ceremony a home which might create a hole in your pocket. Do not try to resolve other's conflict. Even for your own conflicts, silence may be the best key. Watch out for waterborne infections.
Virgo
Virgo sign people will find this to be a day full of benefits and gains. Your work including tricky tasks or permissions will come through easily. There is a need to remain in an active dialogue with your bosses in the workplace to avoid any possibility of misunderstanding. There will be love and harmony at home. You may take your family members out for shopping and dinner. Your father or grandfather may offer words of wisdom which you must listen carefully.  Do not imagine only negative things.
Libra
Libra sign people should expect something positive on the work front. You will emerge as a popular person in the workplace because you might be appreciated for your efficiency and smartness. You need to spend more time with your parents as their well-being is your responsibility. There will be persistent issues You must take things lightly and not be in a hurry to arrive at the final conclusion.  There will be love and harmony at home.
Scorpio
Scorpio sign people will be in a positive frame of mind. You will be blessed with positive stars which will make you shine as a star. Your work will come through easily without any obstacle. A pending payment may come through for which you have been waiting keenly. There is a special need to choose your words carefully while you talk to people. Harshness of speech is not a virtue.  It brings in conflicts and hurt sentiments.  
Sagittarius
Sagittarius sign people may be given more decision making powers on the work front. You must work with a sense of integrity and concentration and that will help you to keep several problems at bay. Your expenditure will be on the higher side. Keep control of your impulsive tendencies. Remember that every topic is not worthy of intense debate and winning points.  There will be peace and harmony at home. On the health front, there will be chances of some pain or injury. 
Capricorn
Capricorn sign people will emerge as famous and popular in their occupational sphere. You may finish an important task successfully for which you might draw applause from people around you.  There will be love and excitement between family members. There will be familial bliss. There will be a general air of cooperation and bliss. People around you will support you in your endeavours. Beware of food-based infections.
Aquarius
Aquarius sign people will be in a comfortable position in their workplace.  You will be on your feet throughout the day. You may land up in the situations in which people will behave irrationally and in an unjust manner but they can' be corrected by your outbursts. Anger will only bring harm to you. There may be unpleasant situations at home as well. You might have to spend more money than usual which will be an additional source of stress and irritability. Keep calm.
Pisces
Pisces sign people will spend a smooth day in their workplace as there will be general air of cooperation. On the financial front, there will be stability. A major payment may come through without having to make any effort. You will be in pink of your health. You must spend time in the company of small children as that will keep your energized and refreshed. Your life partner will be supportive and loving.