Horoscope Today, 04th December 2019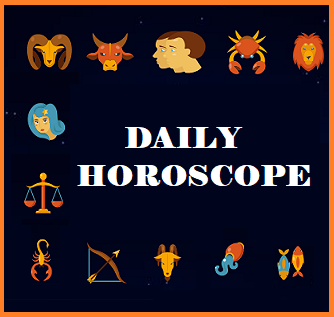 Aries
Aries sign people will start working on the new assignments or projects.  This is an auspicious day to invest your money in policies or the stock market. You may purchase some exotic stuff or spend your evening in a luxurious ambiance. Students will get high scores if they are expecting any result.  You will enjoy the company of your family members and spend loving time with them. You should not get irritated with people on minor issues or even faults.   
Taurus
Taurus sign people will spend a comfortable day in the workplace. You may make a significant achievement by finding solutions to chaotic and complex assignments. His will boost your morale and courage. You may team up with your ex-colleagues or school group and cherish recollecting old memories. After long, you may feel healthy and upbeat.  An unexpected payment may come through. You must consult the older male members of your family before finalizing any important deal.         
Gemini
Gemini sign people will be in an excellent frame of mind. They will exude confidence and cheerfulness. Their positive approach will enable them to function as kings and queens in their workplace. Everything will move as per their wishes. There will not be any problem or obstacle on the professional front.  As always, you will be drawn towards religious rituals.  A small amount may become available. Students may struggle while learning complex ideas.
Cancer
Cancer sign people will be down with seasonal infections or some other major problem. There will be considerable expenditure on your treatment or you will run around to the doctors.  You may be given an official assignment in a different town. There will be some chaos in your daily life at home and otherwise. Even small things may come through after putting in some extra effort. A secret may get revealed to you by the end of the day which will help in cheering your spirits. 
Leo
Leo sign people will spend their time and energy in making fresh plans for their occupational activities. If you do any work in partnership with your spouse, you may earn a bigger profit.  There is a strong need to talk to your employees or subordinates or even partners in order to work with a common understanding. Else, misunderstandings may grow bigger in proportion. Students may find this to be a difficult day if they want to please their teachers. There may be situations in which you may get vulnerable to shout and scream at people. Be mindful.
Virgo
Virgo sign people may remain occupied with money-related concerns. They may spend a substantial part of the day in planning their investments.  You might want to make long term investments for your child's studies. Things will not be smooth in the morning in the workplace. You may have to attend to a complex situation created by somebody else's fault. There will not be any major event on the domestic front. Things will go on in a routine manner.  There will be an inflow of money which will keep you cheered up.
Libra
Libra sign people will have to cope with multifarious activities in the occupational sphere. A lot may happen today. You may have to attend to an injured friend or relative and go with him to the hospital. You will be on your feet to attend to intricate details of your work as well as family life.  Students may emerge successful if they are appearing in a competitive exam.  Despite all this, your financial profile will remain stable. You must consult your spouse in all the matters.
Scorpio
Scorpio sign people may continue to feel sad about blocks in every aspect of life. Things may appear gloomy and problematic in every context. However, it is only your perception. In the workplace, routine work will get completed without any problem.  There will be peace and tranquility at home. You must strike a balance between your values and others' priorities at home else there can be serious conflicts. Do not try to resolve others' problems. Your health appears vulnerable.   
Sagittarius
Sagittarius sign people will spend a relaxed and easy day. There are chances that your seniors may appreciate your work or contribution to the workplace. If you have been facing any specific problem, it may get resolved on its own or by others' efforts. You will feel satisfied with your work and activities.  Keep in touch with your brother. Students will manage to focus on their studies.  A pending payment may come through.   
Capricorn
Capricorn sign people will have to cope with a day of chaos and confusions. Other people in the workplace may create difficulties as a result of which you may feel vulnerable to irritation. Your outbursts may increase the conflict further so beware. You must try to resolve the conflicts amicably by talking carefully. Things will otherwise be normal.  There are chances that a big payment may come through today. Your health stars appear vulnerable especially, in the morning.  Your spouse will be in a caring mood.   
Aquarius
Aquarius sign people will spend a comfortable day in which things will fall in place as per their wishes. You will spend a relaxing and romantic time with your spouse or lover. You might complete a critical project today. Something good should happen on the occupational front which will open the doors for many interesting developments in the future. Do not get into other's conflicts. Financially, you will continue to remain stable. 
Pisces
Pisces sign people may continue to remain ill and weak. They may feel debilitated because of weakness or a seasonal infection. There is need to control your impulses when it comes to shopping. You must save for the rainy day.  There are chances of work-related conflicts on the occupational front. You must act wisely and with patience. You need to listen to other's side of the story with patience and interest. Do not act impulsively.  A trip is again indicated in the stars.