Horoscope Today, 14 May 2020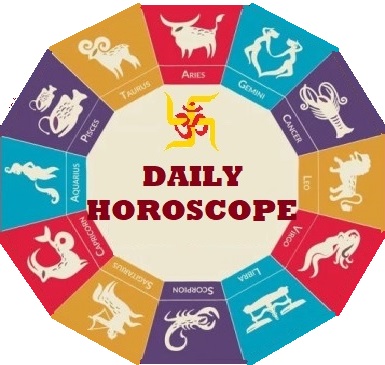 Aries
Aries sign people may feel mentally unwell and fragile. You may feel sad on account of facing disappointments on the professional front. You must maintain patience during routine conversations. You might have to put in extra effort to complete your occupational tasks. Do not lend money to anybody. 
Taurus
Taurus sign people will remain genuinely hassled on account of their poor health and recurring problems. Do not trust anybody beyond a limit in the occupational context else you may ruin your projects. The salaried people will spend an uneventful day. Your familial life will be good and full of energy.                               
Gemini
Gemini sign people will have to maintain a strict check on their speech and behaviour else there will be chances of serious problems. Take care of your health as eye infections may bother you. Do not do anything immoral. Your money-related tensions will get resolved to an extent.
Cancer
Cancer sign people will remain stressed on account of their life partner's health. You must maintain good coordination with your business partners else you may suffer a big loss. There will be favourable developments for monetary gains. Do not take any stress today. Stay positive.
Leo
Leo sign people will get success in their projects and experience a rise in material comforts. Your ongoing conflicts can come to an end today. Take care of your health. Students may benefit on account of their education. You must remain cautious about business activities that you are doing in partnership. Your familial life will remain normal. 
Virgo
Virgo sign people will go through a crisis on the financial front. Take care of your health as you may develop acute indigestion. Your senior officers may create problems for you. Your speech may get harsh and hurtful as a result of which there will be fights with the family members as well as neighbours and others around you.
Libra
Libra sign people will remain in the grip of some kind of mental stress. You will have to put in extra effort to complete your work. You may fight with your family members so exercise restraint on your temper. Eat mindfully as your health stars indicate some problems. Your child and life partner shall support you.
Scorpio
Scorpio sign people will enjoy the bliss of marital life and material pleasures. Your child will give you reasons to be happy. Students will get good results today. There will be good chances of monetary gains. You are advised to not let sluggishness and negativity overpower you.
Sagittarius
Sagittarius sign people will manage to improve their financial condition. There will be restlessness and some kind of dissatisfaction in your mind. Do not waste your time and money on meaningless activities. Take care of your health as you may experience discomfort in your eyes or chest.
Capricorn
Capricorn sign people will get physically exhausted because of too much work. This will be a beneficial day for the salaried and business people. Your seniors will be pleased with your work. Your child will keep you happy. You may benefit on account of your life partner and feel a stronger emotional connection with them. 
Aquarius
Aquarius sign people will have to cope with some kind of mental instability and disturbance. You will do well if you control your ego and anger else there will be problems. Your health will not be good. There will be minor ailments. Maintain a check on your speech if you want to avoid problems. You may waste unnecessarily high amount. 
Pisces
Pisces sign people will make sudden financial gains. You may also struggle a lot today to earn an additional amount. You will make gains and get some reasons to be happy on account of your child's action. This will be a favourable day for students. You might get new offers in your job or business. Your image will get a further boost in the social sphere.
Kalashantijyotish prays to Lord Rama to bless you with fortune.