Horoscope Today, 16th November 2019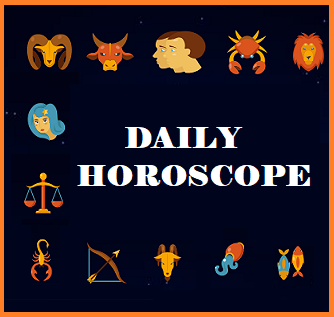 Aries
Aries sign people will make solid accomplishments in whatever they may undertake today in their personal or professional sphere. Your boss will help you in a significant project. There will be enhanced love and warmth between lovers.  There are chances of something positive happening or its news shall arrive.  You may have to go out of town. You must maintain high spirits and continue to go about your work with excitement.   
Taurus
Taurus sign people will neither be frustrated nor elated with their work.  If you work very hard, you may get good results otherwise things will remain normal. You must learn the art of mindful and skilful talk else you may tarnish your own image. People may dislike you and ruin your image because of your improperly used words. Students will be in a comfortable position. Your health will continue to be vulnerable. 
Gemini
Gemini sign people need to continue to work with a sense of focus and remain undeterred no matter what. If there is any specific assignment that has become difficult, it will get resolved.  As the day comes to an end, all will be well. If you have been facing unpleasantness at work, it will end today.  You must exercise caution when it comes to eating outside. You may bump into a long lost relative or hear from him. Stay focussed and mindful.
Cancer
Cancer sign people will find this to be a chaotic day as there will be problems on almost all the fronts. There are continued indications of a deal going haywire.  Give and take cash, if you must, after counting several times. Sign on a cheque or document after checking the details. Your parents need your time and attention.  There might be a need to put in extra effort at work.  Your own health and financial stars are vulnerable.   
Leo
Leo sign people may find this day to be chaotic. Some of the things will come through easily whereas others will get stuck for no apparent reason. Students may not feel upbeat about their career choices or the way their studies are progressing.  You may manage to increase your daily income after facing a few difficulties.  Talk with your friends or bosses carefully as there are chances of a misunderstanding.
Virgo
Virgo sign people will be in a comfortable zone on the home and relationship front. The home will give you the energy to cope with an increase in responsibilities to be discharged at work. Do not get overconfident by thinking that you can solve all the problems. If you get involved with other's issues, you may suffer a blow. Students will continue to make a mark in their studies. Moneywise, you will continue to be safe and secure.
Libra
Libra sign people should expect auspicious events and goodness all around them.  Business people may make bigger profits today as it is a favourable day for trade. There is a need to be mindful about how you address your subordinates and workers. There is a need to be careful in your interaction with the family seniors especially, men. Things will go on smoothly in the workplace. There are chances that you will organize or plan for a religious event.
Scorpio
Scorpio sign people will remain confused and tensed today. Your health may appear as a big obstacle in the way of actualizing your plans. Business people should be ready to mint money as it is a favourable day for big deals. You may be on your feet throughout the day as a result of which you may get exhausted. You may set out on a journey. Be soft and mindful while you talk to people.  
Sagittarius
Sagittarius sign people may get a special favour from a young family member or a younger sibling. There will be love and harmony at home. You may plan a party with the family. However, you must exercise restraint on what you eat as your stomach appears vulnerable. Students will score high marks if they appear in a test.  Employed people will complete their work smoothly. Traders will also be in a comfortable zone.    
Capricorn
Capricorn sign people will find this to be a difficult day in which all kinds of problems will confront them. If you are buying a property, it will be in your favour.  Your mother or her relatives will help you in a significant manner which may stabilize your financial position. If you have recently planned something big for a project, your colleagues will fall in line and accept your agenda. Do not participate in unnecessary discussions and debates. 
Aquarius
Aquarius sign people will find this to be a difficult day as business or job setting may pose challenges. Your younger sibling or offspring's health may be another problem to solve. Students may remain distracted and will not be able to concentrate on their studies. You will feel energetic and confident about your abilities which shall maintain a positive air around you.  There will be love and excitement in your personal relationships. You might be charmed by somebody if you are single. 
Pisces
Pisces sign people will spend the resolving problems and attending o emotional hurts as people around them will be in foul moods. Things may improve in the afternoon though. Even minor tasks will appear major as they might make you run from post to pillar.  As a result of which you may become edgy and irritable. Talk to people carefully and do not take out your frustration on innocent people. Your health will continue to be vulnerable.