Horoscope Today, 17th November 2019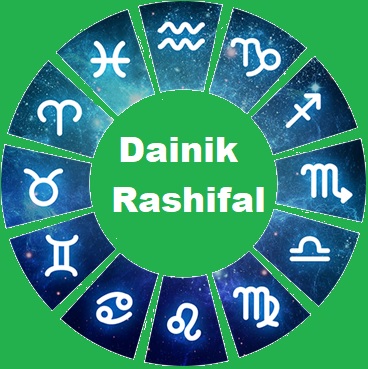 Aries
Aries sign people will have to cope with unnecessary expenses. This will be a problematic day for health concerns as well because headache and cold may bother you. You may feel somewhat dissatisfied with something in daily routine. There will be a lot of work in the workplace. You might have to run around for other's work too.
Taurus
Taurus sign people will receive good news throughout the day. You may receive auspicious news related to your child or love affair. There are chances of  big positive news coming your way in the context of your job as well. A money-related issue will get resolved today. There will be coordination with the life partner. Your parents will cooperate with you in abundance.
Gemini
Gemini sign people will make some kind of gain on account of their enemies. You will continue to sharpen your financial profile. Your marital life will be good. You must exercise caution in your familial space. You will win over many problems with your speech and style of talking. Students may come under the grip of lethargy.
Cancer
Cancer sign people will find this to be an excellent day. There will be an increase in your sources of income. You will get an easy success in your efforts to earn more money. Students will get the support of their seniors. Your child will give you reasons to be happy. Everything will go as per your wishes in the workplace.
Leo
Leo sign people will spend an extremely busy day. You may get relief from your health problems. You may plan a trip today. Your expenditure may go out of your control so you must spend after careful consideration. Your family life will be good today and you may get more power in the workplace.
Virgo
Virgo sign people will get good opportunities to make progress. The day will fetch auspicious results in the context of your love affair. There will be chances of sudden monetary gains. You may spend time with your family members. Your mother shall bless you and give you benefits. You may be given new responsibilities in the workplace.
Libra
Libra sign people will spend an excellent day. There will be chances of an increase in your social prestige. A rise in anger may lead to health problems. This will be a good day for your love relations. You may receive some kind of gift. The salaried people may get additional benefits. Your seniors shall support you adequately.
Scorpio
Scorpio sign people will get some relief in their problems. You will get success in your job and business-related maters. The day shall fetch excellent results when it comes to people who work for the government. You may get new professional projects. There will be harmony with life partner and the child. You will feel drawn towards religious rituals.  
Sagittarius
Sagittarius sign people may have to deal with obstacles in their routine chores. Keep away from debates and discussions. You may get worried because of too much work. Take care of your health as your stars are vulnerable. You can really fall ill. Students will be cheerful on account of an auspicious development. Spend money with caution.
Capricorn
Capricorn sign people will spend a pleasant day. If you were dealing with a health issue, it will get cured. Your relations with your life partner will be harmonious. You will get good results whether you are in a job or into the business. You may go for a fun trip today and enjoy yourself. You will spend money on religious activities. Your child will enable you to make gains. 
Aquarius
Aquarius sign people will have to cope with mental stress. You will make gains on account of business associates. Your life partner will shower money and gifts on you. Your status will consolidate further in your occupational field. You will maintain good standing in your life. The day will give positive results in the love affair. 
Pisces
Pisces sign people will be blessed with marital pleasures. There can be a rise in your comforts and luxury. You will remain happy as your efforts in the work sphere will bear fruits. You may participate in an auspicious event. This will be a positive day for students. You can expect positive developments on the financial front. Eat mindfully as your health stars are vulnerable.