Horoscope Today, 18th November 2019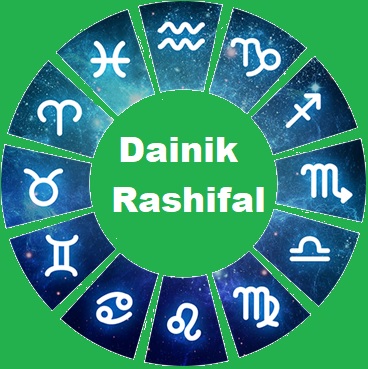 Aries
Aries sign people will try their best to control their expenditure but they will not succeed. Your health stars are vulnerable as you may fall prey to seasonal flues and aches. Everything will go well, yet there will be a sense of inadequacy in your heart about the way life is progressing. You will be overloaded with assignments as there will be several deadlines to chase in collaborative projects.
Taurus
Taurus sign people will continue their positive tryst with destiny as positive ideas and news will continue to pour in. There will be tremendous positive developments in your relationships whether in the family sphere or outside.  You may get a new job or promotion in the existing job. If you are planning to apply for a loan, today is the good day.  Your partner will seek your guidance and follow your words.  Be ready for a special blessing from your parents and grandparents.
Gemini
Gemini sign people will be in a powerful position with regard to competition with your rivals. You will make solid investments when it comes to planning for the future.  There will be love and harmony in your marital life. You must talk with caution and care while talking to family elders. People will get attracted to you because of your ideas and words. You need to work hard and efficiently as there are chances of delays and problems.
Cancer
Cancer sign people will spend a day full of positivity. You will manage to augment your daily income from a different source. You will get into new deals or assignments which will keep your financial stars active. Students will manage to learn some complex ideas. You may be blessed with a child if you are aspiring for one.  Things will move smoothly in the workplace.   
Leo
Leo sign people will remain occupied in different kinds of tasks throughout the day.  If you have lately been suffering from illness, you may be on the path to recovery.  A big journey will start today or its idea.  There are chances of expenditure being made on something big so finalize the item only after proper consultation. You will have a good time with your partner.  There are chances that you will get transferred to a position that yields more authority in your field of work.
Virgo
Virgo sign people will speculate their next move in their professional sphere. There will be several lucrative options. If you are in love, you may take your relationship to the next level. There will be a daily inflow of money. You will enjoy a relaxed evening with the family over sips of tea and discussions about life. There will be chances of sudden monetary gains. Your parent's advice is useful at this point so listen to them carefully.   
Libra
Libra sign people will feel fortunate in almost all aspects of life. You will suddenly become a popular and famous person in your circle. However, you will remain irritable and may scold a few people who might leave you with a bad taste. This is a good day to spend with your lover. Chances are high that your lover or somebody else will give you a surprise.  If you are in a job, you may receive arrears.
Scorpio
Scorpio sign people might get a relief from their ongoing emotional and other problems. If you are trying to do something new and bigger in your occupation, you will surely get success. There are chances of greater success if you deal with the courts of the license office. You will spend love and warmth-filled time with your spouse and children. You may consider going for a spiritual course or mediation.   
Sagittarius
Sagittarius sign people will feel stuck and blocked by situations and people's unnecessary demands today. Just go on doing your work and do not engage in any kind of complaints or emotional sharing. You may feel exhausted by the end of the day and also weak. Your health needs careful watching and cautions as the chances of falling ill are very high.  You need to keep your expenditure under control and save for the rainy day. 
Capricorn
Capricorn sign people will find this to be an easy and smooth day. You will regain health and vitality and your energy levels will be high. There are chances of an emotional discussion or sharing between you and your partner whether married or in love. This will take the relationship to a new level. Your occupational tasks will go on smoothly. You may go for an outing with the family or an exotic dinner.  You might give alms to poor people or donate money for the welfare of animals.
Aquarius
Aquarius sign people will find this to be a chaotic day as there will be several tensions to cope with. Your partners will enable to clinch bigger profits or some kind of beneficial deal.  The inflow of money in bigger amounts will continue and so shall carry on other's desire to charm you with gifts and other goodies.  You will emerge as a solid and reliable professional who is dependable in the moments of crisis. You will feel happy about the choice of your partner.   
Pisces
Pisces sign people will spend a day full of indulgences. They will be in a romantic mood. You will experience blissful moments, exotic material including food and music. You may go for therapies or massage.  The work will move on smoothly without any obstacles. You may go to somebody's engagement or marriage party. A piece of special news may be received in relation to your professional field. Your stomach is weak and it may catch infections at the drop of a hat.