Horoscope Today, 19 th November 2019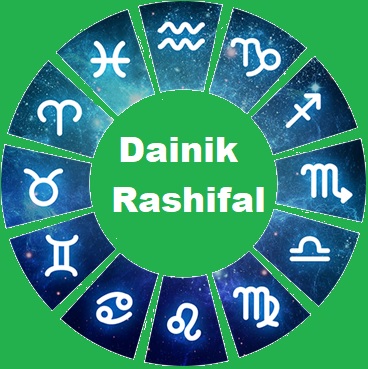 Aries
Aries sign people might find it difficult to manage their finances as per their wishes and liking as the expenditure will be continually high. There will be excessive workload so the chances of falling ill are very high. You may get into a speculative and reflective mood and take stock of your achievements and challenges so far. There is a need to remain positive in your approach.
Taurus
Taurus sign people may enjoy the benefits of a positive stroke of luck. You may either start a new relationship or consolidate the existing one. A lot is indicated in the stars that might take place in the context of individual and familial relationships.  A transfer to the location of your liking or a more dynamic profile is possible in the job setting. If you have been trying to arrange finances for a property, things may finally fall in your favour.
Gemini
Gemini sign people will have to deal with an air of animosity and unhealthy rivalry as the enemies are in a powerful phase. There are chances of an inflow of money without making any special efforts. Your partner will be content with you and your efforts to keep things moving in the relationship. You need to work on your tendency to talk with aggression while putting your points. You may hurt somebody with your blunt feedback.
Cancer
Cancer sign people will remain upbeat and energetic throughout the day. You will continue to work hard in your professional sphere and earn money. There might be some paperwork in respect of a new project or business deal. Students will do well in their exams or if they are expecting a result today, it should be as per their expectations. Your offspring might engage you in an emotional conversation or do something unexpected to cheer you up. There will be harmony in the workplace. 
Leo
Leo sign people might find this to be a very chaotic day that may require them to constantly run from one direction to the other. On the health front, there will be stability and energy. You may set out on a trip.  You may buy a vehicle or a piece of expensive jewellery. Be cautious while making the payments. Your lover will keep your spirits high when it comes to love and romance. You will be treated with respect in the workplace.
Virgo
Virgo sign people will spend the large part of the day in making plans about their near and distant future. They may consider options and discard them in the same breath. They will be in a confused state of mind. Things will be positive between you and your partner. On the money front, you will be in a safe zone. There will be love and harmony between family members. You may suddenly receive the news of a loan getting sanctioned. 
Libra
Libra sign people will spend an easy day in which everything will come through smoothly. There will be enhanced popularity in your circle about your valour and ability. Despite all this, you may remain irritable and edgy. Do not pick up unnecessary conflicts as they might blow to momentous levels. Spend time in positive environments and keep your thoughts positive. A small amount will find its way into your account.
Scorpio
Scorpio sign people will spend an easy and smooth day after a long period of chaos and strife. You are on the brink of a big professional change. Do not get impatient or restless as things will automatically fall in place. If you already in the government sector or are aspiring to join it, you will surely hear something very positive. There will be love and harmony at home. You will perform a religious ritual or may plan something for the time to come.  
Sagittarius
Sagittarius sign people may remain irritable and edgy as people may behave in a very unjust and irrational manner. You should not pay attention and spend your time on such people and the issues raised by them. Your energy levels will be low but you must try to not let that affect your spirits. Your health is vulnerable and you need to take your exercise schedule seriously.  Do not spend impulsively on anything and develop an idea of your budget carefully. 
Capricorn
Capricorn sign people will be in a comfortable position. You will be upbeat and cheerful and approach everything with a fresh mind.  You will be in a romantic mood and may take the lover out for shopping or a long drive. Your partner shall reciprocate adequately and appropriately.  You will finish all the tasks efficiently in the workplace.  You will take interest in religious rituals and may organize one yourself. 
Aquarius
Aquarius sign people might spend a difficult day as nothing will come easily. People will act in a difficult way and increase problems for you. However, your spouse or partner will support you and give you the emotional support to face the adversity. You shall receive cash as well as people's generosity in kind. Your professional image will shine and the colleagues will appreciate you generously. You may relieve the stress by spending a warm evening with the partner. 
Pisces
Pisces sign people will spend their time and resources in enjoying the opulent and affluent settings and material. There will be intense desire to be in an indulgent mood throughout the day.  You might decide to take a leave and relax at home even if it is just the beginning of the week. Things will move at their usual pace whether you contribute actively or you don't.  You may hear about the possibility of an increment, if you are employed in a job. Be cautious about your health.