Horoscope Today, 20 May 2020 Kalashantijyotish prays to Lord Rama to bless you with fortune.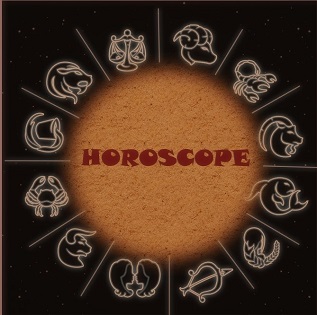 Aries
Aries sign people will get happiness after completing their pending tasks. Your income will certainly increase today. Business people are likely to make monetary gains through new means. Your valour and might will help you extend your trade or activities today. You will enjoy some exotic food.
Taurus
Taurus sign people will have to unwillingly be a part of an unpleasant debate. You are advised to control your temper tantrums else serious conflicts can arise between you and your family members. There will be some problems in the workplace too. You will also be hassled by health-related problems.
Gemini
Gemini sign people will get some good results in their job or business. You will develop a fresh bond with your offspring. You will get success in your efforts to make monetary gains. Your familial life will be smooth. Your health and financial condition will be stable.
Cancer
Cancer sign people will get some relief from their health-related issues. If you are making a professional plan, this can be a day of success. There will be a rise in your comforts and money will arrive suddenly from somewhere. You will make gains if you invest money somewhere.
Leo
Leo sign people will remain a bit restless today. Business people may face problems on account of their partners and associates. You should invest your money and make expenses only after thinking carefully. Your bank balance may get tossed in a serious manner. Maintain warmth towards your life partner.
Virgo
Virgo sign people will remain worried about their health today. You might remain in the grip of meaningless tensions. There will be mental confusions and conflicts. You may have to cope with ups and downs in your marital life. You must remain calm and patient throughout the day.
Libra
Libra sign people will experience a rise in their comforts and material pleasures. You will spend a blissful day with your family members and life partner. You will get success in your professional projects. There are chances of financial aims. Old and persistent problems will also get resolved. You may have to travel soon.
Scorpio
Scorpio sign people are likely to make some solid gains in their job or business. You will remain in a dominant position while dealing with your rivals. A project which has been pending since long and payment, both may get cleared today. Take care of your health and do not waste time in meaningless chatter.
Sagittarius
Sagittarius sign people will remain intellectually very strong and stable. You will take an interest in learning several new things. Students will do very well in their studies and achieve their goals. Stomach infections are likely to hit you. There will be possibilities of making monetary gains. Your child's actions may make you feel disturbed.
Capricorn
Capricorn sign people will have to work very hard today. There will be mental stress on account of work pressure so you must save yourself. There will be obstacles in the way of comforts and pleasures. This will be a good day for students. Your life partner will cooperate with you.
Aquarius
Aquarius sign people will remain very busy on account of their work. This will be a good day for monetary gains. You will be happy as a new business deal may get finalized. Students are likely to make some achievements. Keep a check on your anger and ego else you may create problems for yourself.
Pisces
Pisces sign people will perform very well in the workplace and your boss will appreciate you. Keep away from arrogance and angry outbursts. You will receive money suddenly which will strengthen your financial condition. Keep yourself away from meaningless issues. Eye infection is likely to trouble you.