Horoscope Today, 21 May 2020 Kalashantijyotish prays to Lord Rama to bless you with fortune.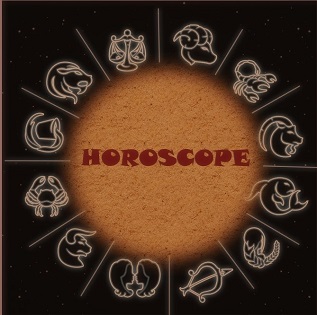 Aries
Aries sign people will remain cheerful as the workload will reduce and there will be a sense of satisfaction. There are strong chances of receiving money. Business people will draw benefits from their new projects and deals. You might do something majestic on account of your confidence and abilities. There will be some luxurious experiences involving food and music. 
Taurus
Taurus sign people might get trapped in a sensitive discussion which may end in some problems for them. All of you must speak politely and not get angry with others. There are indications of unpleasantness and fights on the family front.  The general environment in the workplace will also be negative and tense. Your health issues and low energy levels will create additional problems.     
Gemini
Gemini sign people will do very well on the professional front. There will be some positive developments. You might spend a large part of the day with your child.  Some of your efforts to augment your income may bear fruit. There will be love and harmony at home. You will remain energetic and upbeat.  You may start something new or plan for it.
Cancer
Cancer sign people will regain health and vitality. Their energy levels will remain high. You will certainly make an achievement if you have recently started something new or are planning something new.  There are indications of unexpected payments. You might indulge in some material pleasures and enjoy yourself. You might invest your money in a scheme. 
Leo
Leo sign people will remain tensed and anxious throughout the day. Business people may face problems in relation to government licenses or certificates. Your partners may not cooperate fully. You must do all the financial transaction with caution as there are chances of making errors. There are indications of financial instability.  You must respect your partner's feelings.
Virgo
Virgo sign people will spend a tense day. They will be nervous about their health and professional well-being. A lot of negative ideas might come in your mind.  People around you might increase your worries by talking negatively. There will be conflicts between you and your partner.  You must remain positive and not respond to people's negativity.
Libra
Libra sign people will spend an easy and smooth day. Their sleep will be of good quality. Some of you may take interest in cooking something special or house cleaning. There will be harmony at home.  Your recently started projects will bring in a sense of satisfaction and some monetary gains. A complex conflict will finally get resolved. A short distance trip is possible.
Scorpio
Scorpio sign people will do very well on the professional front. They will contribute to their projects in a meaningful way. You will emerge successfully from all the challenges posed by your co-workers who are negative and destructive.  There are indications of an inflow of money. You must take all health-related precautions. You must do all your work with concentration.  
Sagittarius
Sagittarius sign people will do their professional assignments with a sense of sincerity and intelligence. Your mind will get attracted towards acquiring new skills and gaining new knowledge.  Students will do very well in their studies. They will be satisfied with their performance. The problems of indigestion and acidity will keep you irritated and worried. There will an inflow of money. 
Capricorn
Capricorn sign people will remain occupied throughout the day. There will be too many things to do on the personal and professional front. You will get exhausted by the end of the day. You must take care of yourself. You may not able to sleep well on account of work-related stress. Students will do very well today. Your spouse will support you in the best possible way.   
Aquarius
Aquarius sign people will remain occupied with different kinds of personal and professional activities. There will be a substantial inflow of money. A new professional project or business deal will get finalized as per your wishes and liking. Students will be able to concentrate on their work. You should not behave in a rash and arrogant way while dealing with people.   
Pisces
Pisces sign people will complete all their work with a sense of integrity and sincerity. There will be positivity in all the aspects of life. Your payments will get cleared and you will achieve financial stability. Do not waste your time in pointless discussions. Some of you may suffer from infection in the eyes or pain in the fingers because of excessive work on the computer.