Horoscope Today, 22 nd November 2019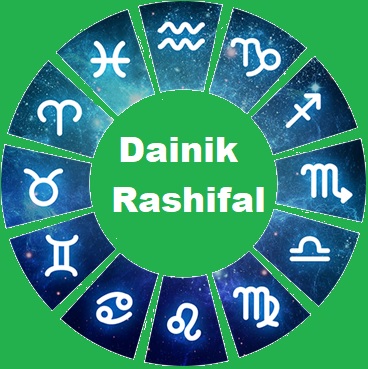 Aries
Aries sign people may start a new business or a project today. The day will remain good for monetary gains but the expenditure will remain too. Some kind of disagreements may crop in your love affair. Students will put in extra effort in their field. There will be minor ailments and too much running around for routine chores. 
Taurus
Taurus sign people will notice an increase in their income and also get benefits in property-related matters. You may plan or do something new in your trade. Your prestige shall rise in the workplace. Take care of your health as your stomach may bother you. Things will be normal for the salaried people. You might get exhausted because of the excessive workload.       
Gemini
Gemini sign people will be bothered by a few tensions. It will be good if you maintain a strict check on your speech. There will be health-related problems and chances of expenses on them. If you are a sugar patient, you must take appropriate care. Things will be in your favour in the workplace. You may suddenly get some money.
Cancer
Cancer sign people will complete their routine tasks very easily. You may make some kind of gains on account of your siblings. The day will remain positive for earning money. You will get complete support of your ex-colleagues and friends. A trip may suddenly get organized. Students will get appropriate results of their work.
Leo
Leo sign people may get money from a far off country. You may purchase certain items of domestic use. There are good chances of an old and pending payment coming through. You may spend money on pleasure-related items. A piece of good news is possible on account of your child. The familial ethos will be great. 
Virgo
Virgo sign people will experience a surge in their prestige and honour. The people of this sign will get complete support of their friends and business associates. The salaried people will strike a chord with their seniors and colleagues. You may feel warm towards your brothers and sisters. Students might learn something complex if they take the help of their peers. Your health will remain good.
Libra
Libra sign people will have to do too much running around for routine works. The salaried people will get good results in their field of work. Your seniors will be pleased with your performance. You may get hassled by excessive expenditure. Do not fall prey to lethargy else you lag behind others. You may receive a piece of good news about money matters.
Scorpio
Scorpio sign people will get the results as per their wishes in routine activities. The phase will continue to be favourable for people working in the government sector. There are chances of monetary gains. The day will bring excellent results for salaried, as well as business, people. If you have been trying, you may be blessed with a child. Students will get cheered up because of getting the results of their choice.  
Sagittarius
Sagittarius sign people will get the support of their fathers and seniors in the workplace. You may also make gains on account of them. This will be a good day for the salaried people. You may plan a trip to the site of religious significance. The day will give mixed results in the context of the love affair. You may get good news on account of your offspring. The day will continue to be good students who are currently enrolled in any program. 
Capricorn
Capricorn sign people will get the ample support of a strong stroke of luck. You may pick up a few conflicts with your life partner. There will be ups and downs in the context of health. Your parents' health will also be a reason to worry. Take care of them. Things will remain favourable in the workplace but there might be an excessive load on your shoulders. You will get more drawn toward religious activities. 
Aquarius
Aquarius sign people will have to put in extra effort in the workplace. Things and situations will be normal in the workplace. Some of you may plan and execute a change in the workplace. Your own health will be vulnerable and there will be fresh mental tensions. You need to pay attention to the well-being of your family members. Your colleagues will come forward to help you. 
Pisces
Pisces sign people will spend a peaceful day. All your work will get accomplished as per your wishes. Your marital life will be excellent. Traders will earn more money than usual which will strengthen their financial condition. You may make gains on account of your siblings. You will win over your enemies.