Horoscope Today, 23rd November 2019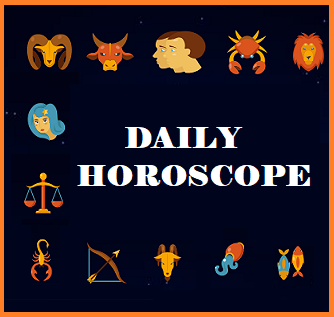 Aries
Aries sign people will find this to be a day of endings and beginnings in their professional sphere. There will be inflow as well as the outflow of money. You need to strike a balance between the two. There are chances that you may develop dissatisfaction with your partner and convey it in harsh terms. Students will be required to work more than usual. You might pick up a seasonal infection so you need to remain careful.   
Taurus
Taurus sign people will earn an extra amount today.  This will be a day of beginning and endings. You may end painful relationships or difficult projects and start things with a new approach.  You shall emerge as a popular personality in your circle. Your health is towards improvement still you need to be careful about your stomach. You need to keep your energy levels high. There will be positivity in the air at work.       
Gemini
Gemini sign people will have to deal with a few stressful issues today. You need to be particular about how do you present your idea especially while expressing complex things.  Your health needs attention and you must not delay a doctor's appointment if it is needed.  The wheel of the fortune will turn into your favour at work. There will be chances of the inflow of money.
Cancer
Cancer sign people will be supported by a favourable stroke of luck. Your friends or sisters will prove to be of special use. There are strong chances that a big payment will come your way. You may meet somebody, be chance, after a very long, and, who will help you in a significant manner. You may suddenly go out of the city for a professional trip. Students will be in a comfortable zone when it comes to learning complex ideas. 
Leo
Leo sign people will expand their horizon and expand their sphere of work to newer territories including a foreign land. You may go for shopping and spend lavishly.  However, you will also earn money and feel happy about it. You may enjoy exotic stuff in the evening which will involve food or music.  Your child will give you reasons to be cheerful and proud. There will be love and harmony at home.
Virgo
Virgo sign people will emerge as confident and excited about their work and profile. You will be blessed with a positive stroke of luck because of which people will be in a congenial and cordial mood. If you are in a job, you will enter the good books of your bosses.  You might spend an emotional evening within the familial space with your brothers.  Students will earn high scores if they appear in an exam today. Your energy levels will be high.
Libra
Libra sign people will find this to be a difficult and demanding day as a load of responsibilities may fall on your shoulder. Those who are employed in a job may make a big achievement which shall add shine to your profile. You will make an entry in the good books of your bosses. Despite efforts, you will not be able to control your impulsive desire to buy things. You may remain sluggish throughout the day. There will be normalcy on the financial front.
Scorpio
Scorpio sign people will emerge as victorious in every aspect of life. The wheel of fortune has turned into your favour which will iron out all your problems. A payment will come through in all likelihood. You need to sit and watch patiently as slowly all will turn well.  Something good will surely happen today. Your child will give you reasons to be happy and excited about life.  This will be a favourable day for students.   
Sagittarius
Sagittarius sign people will enjoy the patronage of a father figure in the workplace because of which a complex problem will get resolved. The person will enable you to clinch a big deal or get an important project. You may travel for work or go for a pilgrimage. You have to make your moves carefully in your love relationship. Your child may make a big achievement today. Students will do very well if they appear in any competitive exam today. 
Capricorn
Capricorn sign people will continue with their fortune shining bright.  There are chances of a disagreement or an unpleasant exchange between you and your spouse. Your health will not be in its worst form but it will not be in its best form either. You must spend time with your family members.  You will continue to work hard and meet all the deadlines. You might engage in religious rituals in a big way.   
Aquarius
Aquarius sign people will have to struggle while performing their regular duties.  There will be no major event in the workplace. Some of you are headed towards a transfer or change in the work profile. Remember, change is often good so do not resist it. Despite all remaining well, you might remain mentally and physically distraught. A friend may advise you on something important which will pave the way for something positive in your life.   
Pisces
Pisces sign people will be relaxed and calm throughout the day. There will neither be any worry nor any running around. It will be a smooth day. Things will fall in as per your expectations.   There will be enhanced love between lovers and the married couple.  There will be chances of a major profit for people. Your competitors will not stand any chance on the occupational front