Horoscope Today, 6th May 2020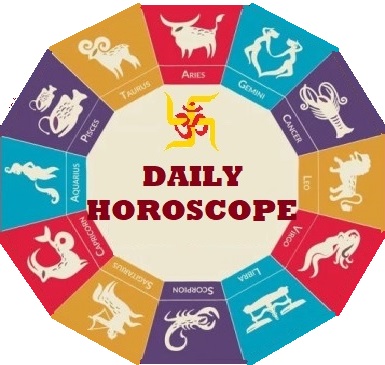 Aries
Aries sign people are likely to make occupational gains today. You may receive some good news today. An older assignment may fetch gains. There will be enhanced harmony in your familial and marital life. Your health will remain good.
Taurus
Taurus sign people will remain tense and restless over something throughout the day. You should not shift you're your responsibilities to anybody else. There will be some problem in your personal life. Take care of your health. Do not jump into pointless debates. There will be chances of monetary gains.
Gemini
Gemini sign people will remain somewhat confused about their work. There will be chances of sudden monetary gains. Spend your money wisely. You may get irritated on account of your offspring. Maintain love and harmony with your offspring. Take care of your health.
Cancer
Cancer sign people will have to deal with some changes in their daily schedule. You may suffer from insomnia today. You are advised to maintain harmony with your family members. You may fret over your mother's health. You may spend a lot of your time in cleaning your house.
Leo
Leo sign people will experience an increase in their valour. Your performance will be excellent in the workplace. The salaried people are likely to get some good news. There will be chances of sudden monetary gains. You will spend cheerful time with your family members. 
Virgo
Virgo sign people will be hassled by a significant health-related problem especially an infection in the eyes. There will be chaos and mess around routine activities. You may come under the grip of negative thoughts and torture yourself. Your relatives will cooperate with you.
Libra
Libra sign people will make several achievements today. All your work will come through easily. You will enjoy exotic and delicious dishes today. This will be a beneficial day when it comes to monetary concerns. Your domestic life will be good. Students will do well today.
Scorpio
Scorpio sign people might suffer a great deal if they get involved in others' conflicts and problems. Things will remain favourable on the professional front. There will be possibilities of sudden expenses. Take care of yourself as your sleep may get disturbed today.
Sagittarius
Sagittarius sign people will get adequate support of their relatives. You may receive some honour of gift today. You will succeed in your efforts to earn money. This may turn out to be an important day for students. There will be happiness in the air throughout the day.
Capricorn
Capricorn sign people will get some relief from their sickness. You will get success in all the work done by you. Your senior officers will be pleased with your contribution. You may be given additional responsibilities. There are indications of financial gains.
Aquarius
Aquarius sign people will have to face some conflict created by their brothers. Your time may get wasted in meaningless things. You will get drawn towards religious rituals. Your relations with your life partner will remain good. You may pick up some tension about your offspring.
Pisces
Pisces sign people will have to deal with obstacles while doing their work. Maintain caution when it comes to health as there are indications of an illness. You must remain vigilant while doing financial transactions as there are chances of losses. Your familial life will remain normal.