Horoscope Today, 8th May 2020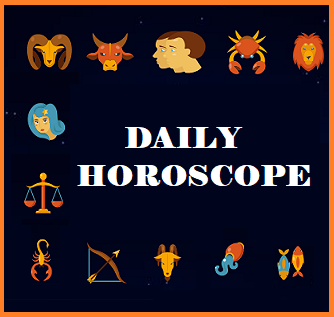 Aries
Aries sign people will have to work more than usual for their routine activities. A health-related problem is likely to bother you today. There will be chances of monetary loss or you may lose something expensive. Your financial standing may improve today. 
Taurus
Taurus sign people are likely to receive money on account of their workplace. Your marital and familial life will remain good. You may manage to solve an old and persistent problem. Your life partner is likely to make some gains today. Business people will make progress today.
Gemini
Gemini sign people will win over their rivals today. There will be peace and harmony at home. Your illness will get cured today. You may make financial gains on account of commission-based activities. Your life partner will support you.
Cancer
Cancer sign people will get success in solving the problems related to their child's well-being. You may get new means to make gains but exercise vigilance while doing financial transaction as you are likely to suffer a loss. You need to be careful about what you eat as your stomach is likely to get disturbed.
Leo
Leo sign people might suffer from insomnia today. Your daily schedule will go helter-skelter. However, there will be an increase in your material pleasures. Do not interfere in family matters. Maintain harmony with your life partner. 
Virgo
Virgo sign people will get some new opportunities in the workplace. You are likely to be rewarded for your contribution to the social sphere. You may make monetary gains. The completion of a project will cheer you up.
Libra
Libra sign people may remain dissatisfied over something throughout the day. There will be some irritating problem either in your eyes or a splitting headache. Maintain harmony with your family members. There will be chaos when it comes to working. If you have started going to work, you may have to do a lot of running around.
Scorpio
Scorpio sign people will get success in their tasks and assignments. You may enjoy some good quality food today. If you have been working hard to complete something, you will get success. You will achieve fame and popularity among people. There are chances of an inflow of money.
Sagittarius
Sagittarius sign people will continue to suffer from insomnia. You may also remain anxious about health especially, related to feet and eyes. You may get worried about your negative bent of thought. Do not get into debates and discussions with people else you may have to suffer a loss. You will feel more affectionate toward your child.
Capricorn
Capricorn sign people will make financial gains today. This will be a beneficial day for business people. Students are likely to get success in their efforts. Your life partner will shower benefits and love on you. You will spend blissful time with your child.
Aquarius
Aquarius sign people will get success in their job or business-related matters. If there was a health problem, it might get cured today. Your comforts will increase. Your relations with your offspring will become harmonious. There will be chances of monetary gains. 
Pisces
Pisces sign people will remain mentally tensed today. Do not try to flout legal rules today else you may get caught in a problem. Such activities may even lead to a loss of prestige. Your brother will support you. Do not finalize anything in a hurry.