Horoscope Today, April 22, 2019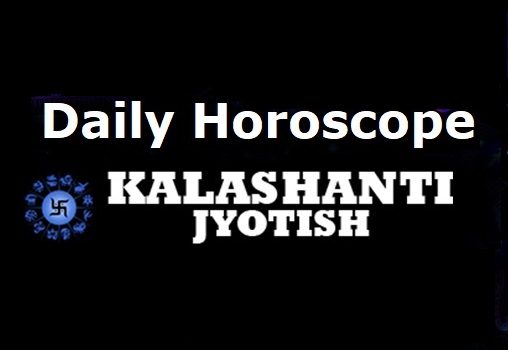 Check your daily astrology prediction for zodiac signs Libra, Aquarius, Leo
Aries
Aries sign people will have to take special care of your health. There will be possibilities for unnecessary expenditures and a loss of money. Be congenial and kind to your colleagues at the workplace. There are chances of losing temper.
Taurus
Taurus sign people will benefit on account of business activities. You will feel more an enhanced sense of love and affection towards your life partner. There will be a rise in luxury and comfort. You will be successful in your endeavours.
Gemini
Gemini sign people will gain fame and glory today. All your tasks will go through smoothly. There will be chances of sudden monetary gain. Your health will remain good.
Cancer
Cancer sign people may have to suffer a loss in a journey. You might pick up a conflict or an argument in your love relationship. You might face health-related issues. You might gain money.
Leo
Leo sign people must remain cautious today. People will try to tarnish your image at the workplace. You might have to keep up with a tense environment in the family.
Virgo
Virgo sign people will benefit if they set out on a journey. You will be able to influence your enemies. You will get success in very complex tasks purely on the basis of might and ability.
Libra
Libra sign people may remain caught up in some kind of conflict. You may have to face obstacles in everyday activities. You may end up spending more money than you can afford.
Scorpio
Scorpio sign people will get higher level pleasures today. You might remain in a serendipitous state. The day will become excellent after receiving good news. Your efforts to make money will meet with success.
Sagittarius
Sagittarius sign people may have to cope with a heightened expenditure. Health-related issues may create a problem for you. People will offer minimal support at work.
Capricorn
Capricorn sign people will get success only after putting in the extra effort. Your efforts can fetch greater benefits today. Your financial condition will become stronger after gaining money today.
Aquarius
Aquarius sign people will spend a happy and harmonious day. You will receive auspicious news. You might get relief from an old problem. You will gain money.
Pisces
Pisces sign people may have to set out on a travel today. You will remain engrossed in religious activities. You will have to put in extra effort into everyday activities. You will gain money.