Horoscope Today, April 23, 2019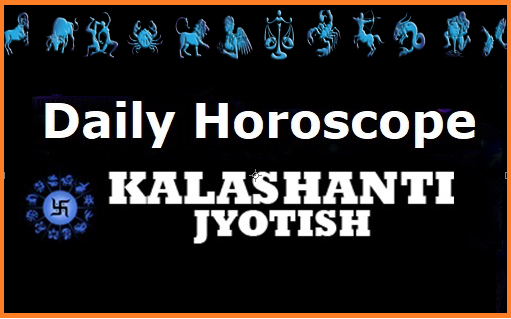 Check your daily astrology prediction for zodiac signs Libra, Aquarius, Leo
Aries
Aries sign people may have to cope with a rise in mental stress; therefore, they must stay calm and remain patient. Do not take any important decisions today and maintain distance from unnecessary matters or issues. 
Taurus
Taurus sign people will feel physically fit and emotionally strong. There will be increased harmony in your married life. Things will be normal at work. You shall receive good news.
Gemini
Gemini sign people will benefit on account of their enemies. Be careful that your things should not get derailed because of any misunderstanding. This is a good day for an additional income.
Cancer
Cancer sign people will be able to earn an extra booty in their daily accounts. You might feel distracted or unstable today. There are chances of a journey and you shall get some benefit on account of your enemies.
Leo
Leo sign people may remain bothered by some kind of negativity. You shall feel exhausted and tired. There are chances of picking up a conflict with your mother. You shall gain money. 
Virgo
Virgo sign people will feel peaceful and relaxed today. Your sibling's support shall prove beneficial. Your familial ethos will be a of a very good quality. There are chances of an increase in your income.
Libra
Libra sign people may feel a bit strained today. It will be good if you do not indulge in any disagreements or quarrel today. The support of your family members and friends will be beneficial for you.
Scorpio
Scorpio sign people will spend a happy day. Meeting with new people shall prove beneficial. You are in for an excellent time with your loved one. 
Sagittarius
Sagittarius sign people may have to cope with health issues. You will have to deal with negative thoughts and feelings in abundance so be careful and cautious. You will be bothered by unnecessary expenditures.
Capricorn
Capricorn sign people will spend a beneficial and gainful day. You will be successful in job and business related activities. You might find new means to earn money. You might remain worried about your offspring.
Aquarius
Aquarius sign people will get success in all kinds of activities. Your stress levels will come down. You will make gains on account of your parents. Your colleagues will cooperate with you.
Pisces
Pisces sign people should not trust anybody blindly today. You might set out on a trip with your friends. You will gain money on account of your brothers. Be cautious about your health.