Horoscope Today, April 24, 2019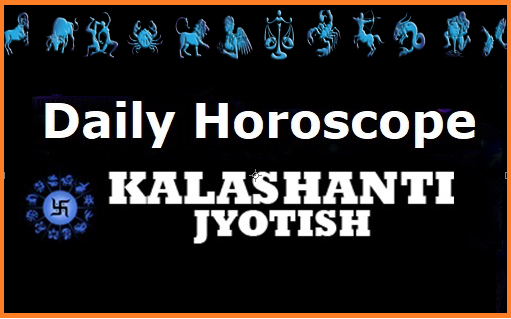 Check your daily astrology prediction for zodiac signs Libra, Aquarius, Leo
Aries
Aries sign people will not find their luck as favourable today as it has been in the recent past. Things will be fine in the workplace. You might remain worried about your offspring. Your work may get slow because of an overpowering sluggishness.
Taurus
Taurus sign people will feel mentally weak and feeble. However, an ongoing tussle or negativity may end today. Your expenditures will remain on a higher side. You must remain mindful of your speech.
Gemini
Gemini sign people will get success only after crossing certain obstacles. Maintain harmony in your conjugal life. You might have to cope with headaches.
Cancer
Cancer sign people may pick up a conflict with a family member. If you applied for a loan, it will get through. Your enemies may try to harm you.
Leo
Leo sign people may face problems on account of their offspring. Students might feel distracted. You will spend on household items. Your life partner's health may dwindle a bit.
Virgo
Virgo sign people may have to cope with health issues or physical discomfort. You shall face obstacles in your daily activities. Your mother's health may come under rough weather.
Libra
Libra sign people will remain beaming with confidence. You will make benefit on account of your brothers. You might face significant obstacles in the way of making a profit. However, you should maintain peace and remain patient.
Scorpio
Scorpio sign people will have to remain cautious. Your voice or speech may get aggressive today and you need to be mindful about it. If you become callous or complacent towards your work, you may have to face serious consequences.
Sagittarius
Sagittarius sign people must not entertain any negative thoughts. You will achieve success in daily activities. You might spend on personal care items.
Capricorn
Capricorn sign people will have to cope with mental stress and conflicts. You might have to face failure in legal battles. You will have to do the unnecessary running around and spend on irrelevant things.
Aquarius
Aquarius sign people will have to face obstacles in the way of making a profit. You will get success only after putting in a lot of work. You will benefit on account of a woman.
Pisces
Pisces sign people might have to put in extra effort at their workplace. You might pick up a conflict with your father or senior officers. This will be a good day for monetary issues.