Horoscope Today, April 25, 2019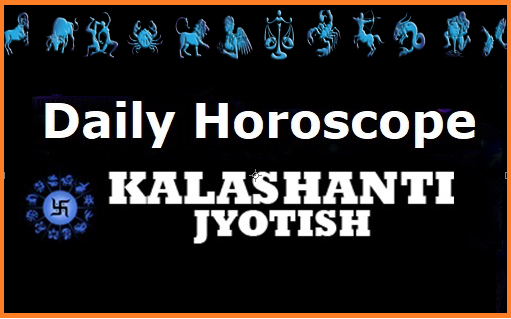 Check your daily astrology prediction for zodiac signs Libra, Aquarius, Leo
Aries
Aries sign people will spend their time in religious activities. You might remain very worried and pained. Kindly maintain a check on your anger else you may spoil your tasks just before getting success. 
Taurus
Taurus sign people will remain worried about their health. Your journeys might prove painful.  Your expenditure will be on a higher side. You must postpone your legal tussles for some other time.
Gemini
Gemini sign people must avoid stress at any cost in order to spend a successful day. You might finalize certain business-related decisions without feeling fully confident about them. You will have fun in the evening in your family setting.
Cancer
Cancer sign people may have to cope with a rise in their expenditure. There will be too much unnecessary running around. Your colleagues' support will enable you to take your tasks through. You will win over your enemies.
Leo
Leo sign people may have to struggle with fresh obstacles in their near completion work. Students may feel disinterested in their studies. Your health will remain good.
Virgo
Virgo sign people may obstructions in the sources of daily pleasures and comfort. You might face problems at the workplace. Maintain coordination with your colleagues. Do not let lethargy take over you.
Libra
Libra sign people must maintain distance from any negative thought if they want to spend a happy day. You might participate in religious activities with your family members. There will be chances of monetary gain.
Scorpio
Scorpio sign people need to be restrained in their speech for extracting maximum gains. You might develop a mouth related problem. Do not consume any addictive substance.
Sagittarius
Sagittarius sign people will be revered and honoured for their work. You might pick up conflicts with your business partners so you need to be cautious. Your health will be good.
Capricorn
Capricorn sign people must do all their work with caution. Do not trust anybody blindly. You will remain worried about your health.
Aquarius
Aquarius sign people should exert strict control over their tendency to feel lazy. All your things will get through smoothly. You will enjoy exotic dishes and exclusive culinary delicacies.
Pisces
Pisces sign people will get the fruit of the efforts that they could have made in the past. Your held up tasks may get through. You will spend a lovely day with your family. You will gain money.