Horoscope Today, April 28, 2019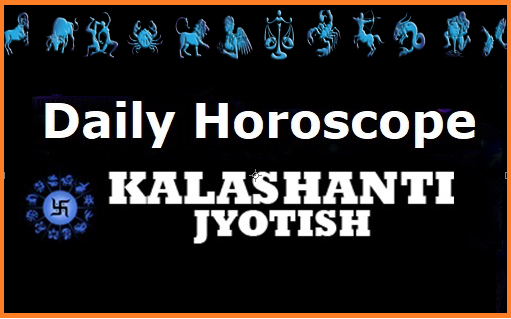 Check your daily astrology prediction for zodiac signs Libra, Aquarius, Leo
Aries
Aries sign people will feel the need to talk about issues in their family. You will get the patronage of your seniors at work. You will get sudden news about monetary gains.
Taurus
Taurus sign people will have to put in extra effort in their workplace. Somebody may try to implicate you by alleging a false claim so you must remain very alert and cautious. You will participate in religious activities.
Gemini
Gemini sign people must spend their day very carefully and with extreme caution. You might have to cope with a related problem. There will be an unnecessary expenditure.
Cancer
Cancer sign people will get success in all their tasks in the workplace. Your business partnerships will strengthen today. Your health will go up and down today. You will spend time with an old friend.
Leo
Leo sign people will feel frustrated for not getting the results in proportion to the efforts put in by them. You are advised to be mindful of your speech today. Speak only after thinking a great deal. Take care of your health.
Virgo
Virgo sign people are in for the sudden development of the chances of monetary gains. You are advised to stay away from any unethical act or even idea.
Libra
Libra sign people may have to cope with mental tensions and problems. There will be a significant improvement in the workplace and favourable. You might face obstacles in property related matters. There are chances of unnecessary expenditure.
Scorpio
Scorpio sign people will get benefit on account of their brothers and sisters and will also spend time with them. You will experience an enhanced level of comfort and luxury. Maintain control over anger in order to spend the day successfully.
Sagittarius
Sagittarius sign people may get troubled by an increase in the number of assignments. Your health will remain good. Things and conditions in the workplace will be as per your wishes and desires.
Capricorn
Capricorn sign people will be successful in their workplace. You will have to cope with fatigue and exhaustion. You will be fortunate in the matters of finances. You might create your own harm because of your harsh speech.
Aquarius
Aquarius sign people may pick up conflicts with somebody. You will have to work extra to earn money. You will have to spend a considerable amount of money. Do not get into unnecessary conflicts or arguments with anybody.
Pisces
Pisces sign people will get several and a variety of benefits. This will turn out to be a good day in the workplace.  Your health will be good. Your conjugal life will be good.