Horoscope Today, April 29, 2019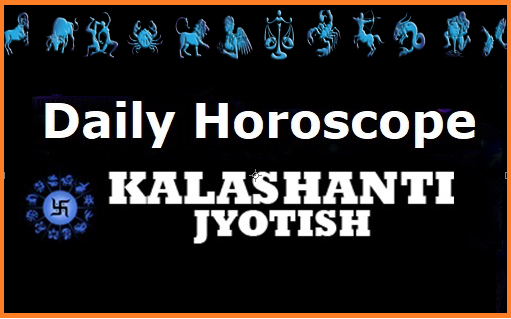 Check your daily astrology prediction for zodiac signs Libra, Aquarius, Leo
Aries
Aries sign people will perform very well in their professional assignments. You will spend time with your old friends. You will remain occupied in hosting guests and looking after them. You might receive an overdue payment.
Taurus
Taurus sign people will lead a smooth day without any hurdles. Your conjugal life will be a harmonious and delightful day. You may get profit in your workplace. Stay away from an unnecessary argument.
Gemini
Gemini sign people will feel remain very playful and naughty. You might have to face government led obstacles in your works. It will be good to take every step carefully in the workplace.
Cancer
Cancer sign people will have to cope with mental tensions. Your budget might go haywire because of overwhelming expenditure. Take care of your health. You might gain money on account of a friend.
Leo
Leo sign people must make the best use of favourable stars today for very positive and strong chances of monetary gains. You might plan to buy a new vehicle. Your conjugal life will be full of happiness and excitement.
Virgo
Virgo sign people will win over their enemies. There will be enhanced love and affection in your family life. You might receive your overdue payments.
Libra
Libra sign people will feel mentally and physically fit and fine. This will be a good day for students. You shall receive good news related to your job.
Scorpio
Scorpio sign people will have to cope with the mental upheaval. Things will be normal in your workplace. Be mindful of your speech. Your expenditure may be on a higher side.
Sagittarius
Sagittarius sign people will be able to resolve their old problems. This will be a profitable day for business people. Students will have to put in the extra effort today.
Capricorn
Capricorn sign people might have to cope with mental tensions. There are chances of incurring a loss so you need to be careful. You should desist from harming anybody.
Aquarius
Aquarius sign people feel very relaxed and peaceful today. Your efforts made in the workplace will bear fruits. You will get the support of your higher officials. This is a good day for monetary gains.
Pisces
Pisces sign people will have to put in extra effort in business or your job. You might remain stressed because of unnecessary expenditures. Be mindful of your health as there are chances of stomach-related problems.