Horoscope Today, April 30, 2019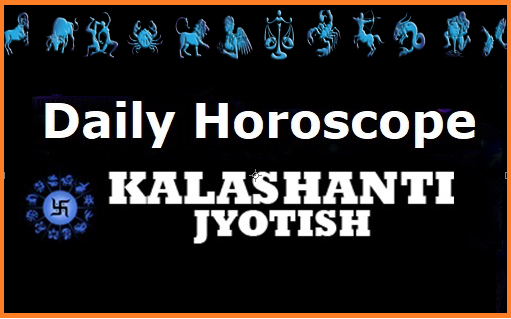 Check your daily astrology prediction for zodiac signs Libra, Aquarius, Leo
Aries
Aries sign people will get good news and benefit on account of their offspring. This will be a favourable day for students. There will be chances of sudden monetary gains.
Taurus
Taurus sign people will get the support of their colleagues. You might get promoted to a higher post today. Your familial life will be pleasant and comforting. There will be possibilities of monetary gains.
Gemini
Gemini sign people may have to cope with tensions and conflicts. You might feel sad because some tasks will not get over successfully. Your expenditure will be on a higher side. Take care of your health.
Cancer
Cancer sign people will have to cope with a monetary loss today. Be cautious as you might pick up conflicts with people today. You are advised to spend your day with a positive attitude and orientation.
Leo
Leo sign people will get success in all their endeavours very smoothly. Your relations with your partner will be harmonious. This will be a good day to earn money.
Virgo
Virgo sign people will receive some kind of good news. You will get the help of colleagues at the workplace and all your tasks will go through smoothly. Your health will remain good.
Libra
Libra sign people will feel mentally very strong. People will be in your favour in the workplace. Be mindful of what you eat, as your health will be vulnerable.
Scorpio
Scorpio sign people will have to cope with too much workload. You might remain worried because of tensions and confusions. You might worry about your mother's health. Your expenditure will be on a higher side.
Sagittarius
Sagittarius sign people will remain successful in all their efforts. You will try something new in your business and will be successful. This will be a good day for monetary gains.
Capricorn
Capricorn sign people may pick up conflicts with their family members. You might face health-related problems. You will escape from a major loss if you are mindful of your speech.
Aquarius
Aquarius sign people will spend a pleasant day. You will get relief from your old and persistent problems. Your familial and marital life will be good. There will be chances of monetary gains.
Pisces
Pisces sign people may be bothered because of heightened expenditures. You might remain worried about your health. You might plan a trip. Students will get success only after putting in the extra effort.