Horoscope Today, August 02, 2019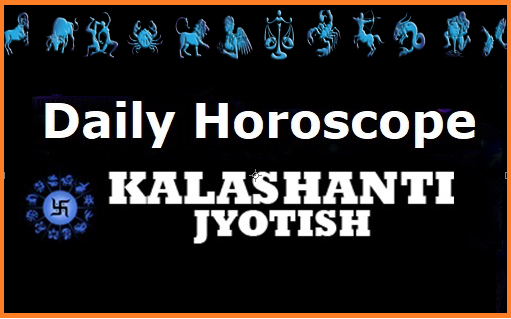 Aries
Aries sign people will make monetary gains in their job or business. Your prestige will be enhanced and your reputation will shine bright in society. You will spend an amorous day. 
Taurus
Taurus sign people will have to do too much running around. You might pick up conflicts with your life partner and family members. There will be excessive expenditure. Take care of your health and be cautious in legal matters.
Gemini
Gemini sign people will emerge successful in all their chores. You shall receive some good news. You might get promoted to a higher post. There will be possibilities of monetary gains. Your prestige will shine bright in social fields.
Cancer
Cancer sign people will feel mentally strong and upbeat. There are chances of earning money. Either your mother will face a problem or you will face it on account of her. Do not let lethargy hamper your well-being and be careful if you travel.
Leo
Leo sign people might get a big amount today. Things will be favourable in your business. It will turn out to be a favourable day for students. You will emerge victorious in your tasks. You might get a promotion in the workplace. 
Virgo
Virgo sign people should resist trusting anybody blindly. Stay away from any debate or discussion and exercise restraint on your speech. Your expenditure will be in excess. Take care of your health.
Libra
Libra sign people will get monetary gains. You will be blessed with a favourable piece of luck. You will be in pink of your health and your financial condition will strengthen. Things and situations will be favourable in business.
Scorpio
Scorpio sign people will spend the day peacefully and smoothly. You might be appreciated in the workplace for your contribution. Your financial profile will improve. There are chances of hearing a piece of good news in the job.
Sagittarius
Sagittarius sign people will have to go for a trip to a nearby place. You will be honoured by your siblings. You shall receive good news. Your familial ethos will be great. You will feel extra warm towards your child.
Capricorn
Capricorn sign people will experience a fall in their routine comforts. Your colleagues shall cooperate with you. There may be some stressful situations in familial contexts. Stay away from all kinds of negative thoughts.
Aquarius
Aquarius sign people will experience familial bliss. Your life partner will cooperate with you and also fetch gains. Business people will get excellent results. There will be opportunities of making money.
Pisces
Pisces sign people will be extra careful about their work and will put in extra labour. You might encounter obstacles in your daily chores. An outraged demeanour because of anger may spoil your chances. Try to remain calm and peaceful. Take care of your health as there are chances of an illness.