Horoscope Today, August 03, 2019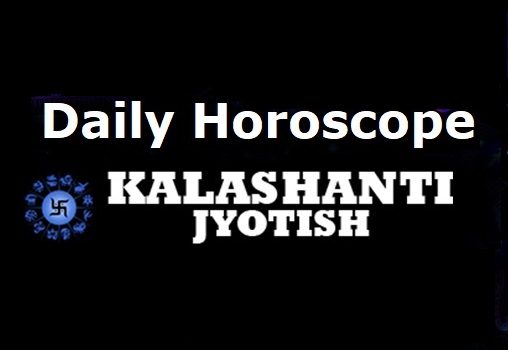 Aries
Aries sign people will spend a relaxed day in their occupation from money and work angle. You will get treated like a star for your ideas and calibre among your professional circle. This will be a happy day.   
Taurus
Taurus sign people will continue with a chaotic way of life which is full of confusions and responsibilities.  There are chances of an outburst while discussing serious issues within the confines of home. Money will flow away like water. Remain mindful about your health and sign on any dotted line cautiously.
Gemini
Gemini sign people will be happy and victorious after long. You will remain in all pleasant settings. There are chances of a substantial raise. Money will not be an issue of concern. You will remain a prestigious person as ever.
Cancer
Cancer sign people will play mental games today and emerge successful in each one of them.  You might receive a held up payment.  There is some problem indicated for your sister or she will put you in some kind of tension. You might feel overtly sluggish and tired.
Leo
Leo sign people will remain busy with money matters. You will find yourself in favourable situations.  Students will get good results of their efforts.  You will feel like a king in work-related situations.  There are chances of being promoted to a senior position.   
Virgo
Virgo sign people need to remain cautious about people and ideas.  Do not waste any time in discussing ideas or people. You need to master the art of speaking softly.  A lot of money will just go away. Health needs watching.
Libra
Libra sign people should be ready to be excited about counting lot of money. Your luck shall shine bright on everything today. Health will be on your side so you will be able to work hard.  Money will not be an issue at all.
Scorpio
Scorpio sign people will be very happy and in a lighter mood.  You might set the platform for getting an award. You will increase your bank balance. You shall certainly get exciting information today related to your occupation.
Sagittarius
Sagittarius sign people might spend the large part of the day in travelling here and there.  You brother or sister will look up to as an inspiration. There will be some exciting event or information. You will gel very well with the family members.  You might spend quality time with your baby.
Capricorn
Capricorn sign people will have to deal with difficulties and move out of their comfort zone.  You will accomplish big feats. There might be emotionally chaotic situations at home. Do not let any kind of suspicion cloud your mind about your well-being.
Aquarius
Aquarius sign people are in for a blast everywhere; blast of happiness. There will be enhanced love and warmth between you and your life partner. The traders might get a new deal. The money will flow in easily.
Pisces
Pisces sign people will do all kinds of calculations and strategizing in their occupation. There are chances of hindrances. Even if people behave stupidly or like idiots, you carry on with your agenda in a focused way.  You might catch a seasonal flu or an infection.