Horoscope Today, August 05, 2019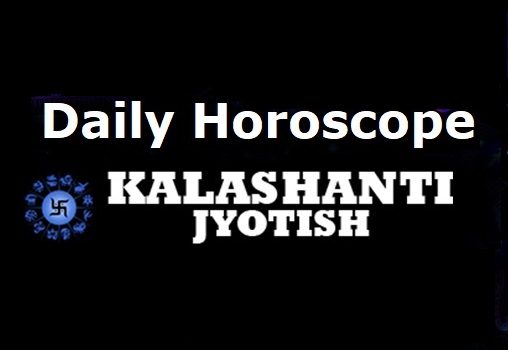 Aries
Aries sign people will remain busy with multifarious activities.  However, physical exhaustion will keep your health a bit down. The money will flow in from unexpected sources. Students will strike gold in terms of excellent results. Every problem in the world should not be your concern. 
Taurus
Taurus sign people are in for an amazingly bright day. There will be happiness, excitement, and achievements all around you.  You will acquire new powers and commanding authorities. You shall prove lucky in winning the heart of a person. Students should expect all good things.
Gemini
Gemini sign people will feel as if they are on a battlefield of life today because there will be many challenging issues.  Do not rely on your friends for any advice or support. The day will pass in a chaotic way unless you hold your mind in your grip. Do what you can with the best of your dedication.
Cancer
Cancer sign people will play the role of a guru in the life of many advising on crucial matters of life. Your sister will help you in a significant manner. You will acquire a new authoritative position in your occupation. You might crack an interview or do very well in a group discussion. You will feel very happy today.
Leo
Leo sign people should prepare themselves for a windfall today. You will find yourself in advantageous positions today in your personal as well as professional sphere. There are chances of meeting very popular people including the ones in media.  You will enjoy a romantic day.
Virgo
Virgo sign people will soak and bathe in luxury today. You might sign new deals or invest in profitable ventures. After long, you will spend a day without exhaustion or health issues.  A big contract or an opportunity is round the corner.
Libra
Libra sign people need to control their negativity if they want to utilise their skills and knowledge for their betterment. A work-trip will prove futile and frustrating. You will end up wasting money on useless things today.
Scorpio
Scorpio sign people should be ready for accolades and appreciation from all the quarters. You will shine bright in the workplace for your sharp working skills. You might party with your siblings and have fun.  Be ready for an excellent piece of news from a friend living overseas. Money will flow in.
Sagittarius
Sagittarius sign people will work on their benefits in the job or earn interest in their business transactions. You will complete all your work successfully. Your senior officials will guide you and protect you from an approaching problem. Be ready for a romantic evening or a candle light dinner.
Capricorn
Capricorn sign people will explore new partnerships in business or collaborations in their profession. Eat carefully else serious level flatulence or acidity will inflict you. Students will get results in proportion to their effort. All your things will come through smoothly. You will spend money on giving alms at religious places to poor people.
Aquarius
Aquarius sign people will spend a very dry day full of frustrations and irritations. People will pose all kinds of unnecessary challenges.  Despite that, you should remain calm and supportive of others. Do not sign on any document without reading it carefully.  You need to start taking exercise routine rather seriously.
Pisces
Pisces sign people will spend a romantic day with their partners. Your father will support you immensely. This will be a favorable day for job seekers.  You might get a new project in the job which will fetch some money immediately. Prepare for a party or a treat.