Horoscope Today, August 06, 2019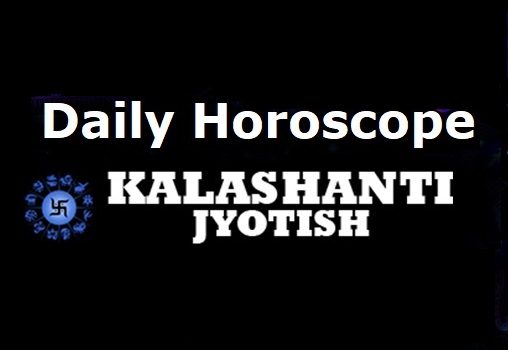 Aries
Aries sign people will be blessed with a favourable stroke of luck. They might get a new job offer. Your familial ethos will be harmonious. Business people will get success and gains on account of their schemes. You may receive a marriage proposal.
Taurus
Taurus sign people will suffer from a health problem. A headache may bother you for long. Things will be smooth and good for the salaried people. You may have to face problems in your marital life.
Gemini
Gemini sign people will establish contacts with new people which shall prove beneficial. You will get relief from your ongoing health problems. You may get new sources of making gains. You shall feel happy because something good will surely happen.
Cancer
Cancer sign people should take care of their mother as she might land up in a problem. There will be physical discomfort because of too much running around. Do not take any decision in a fit of anger. You may remain worried about your family member's problem. Your expenditure will be in excess.
Leo
Leo sign people will find their valour and energy rising to a high level. The salaried people might get promoted to a higher post and significant gains. You will be blessed with your mother's affection. Your financial condition will be strengthened. Things will remain in your favour in the workplace.
Virgo
Virgo sign people will spend a mixed day. You may pick up a conflict with your business partners. There will be unnecessary expenditures. There will be some obstacles in the workplace. There will be some mental stress.  If you want to spend a positive day you must stay away from negative thoughts.
Libra
Libra sign people will be honoured for their work in society. Your performance will be excellent in your field of work. There are chances of promotion. You shall receive auspicious news and your familial ethos will be great. You will get the cooperation of your senior officers.
Scorpio
Scorpio sign people may find themselves in a vulnerable position because of excessive expenditure. Things will be normal in business and job. There will be a rise in lethargy. Travel is in the stars. You may spoil your work because of angry outbursts.
Sagittarius
Sagittarius sign people will find themselves being respected and honoured. Business people will get enhanced benefits and gains because of their strategies and plans. Students will get good result of their hard work. You will get good news on account of your offspring and the familial ethos will be great.
Capricorn
Capricorn sign people will be in a good position in their business and job. You will be favoured by a positive stroke of luck and you will get a new job offer. Your familial ethos will be pleasant. Chances will build up for a trip. Your life partner will cooperate with you.
Aquarius
Aquarius sign people will meet and discuss the matters with the people related to their field of work. This will prove beneficial. The salaried people will have to shoulder the burden of extra tasks. Your seniors will cooperate. A sudden gain of money will strengthen your financial condition.
Pisces
Pisces sign people feel have to deal with obstacles in the workplace. A trip is in the stars. There are chances of excessive expenditure. You will have to keep up with physical discomforts so be careful about your health. Work with a positive attitude. There will be sudden gains.