Horoscope Today, August 07, 2019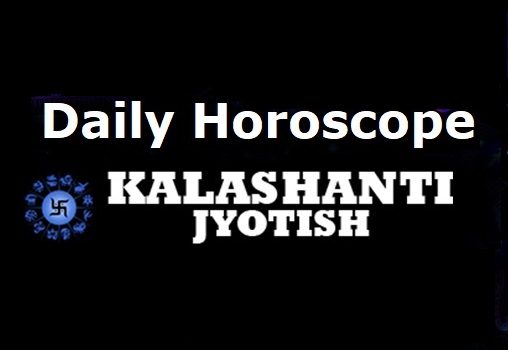 Aries
Aries sign people spend a day full of achievements and success stories. There will be something new in your life. Your family member will be loving towards you. Business people will make long term investments after making a lot of calculations. Your affair may mature into a life-long commitment.
Taurus
Taurus sign people need to take their exercise routine seriously now. Your stomach will be vulnerable. Nothing dramatic will happen in the workplace. Talk gently with your partner and maintain her dignity.
Gemini
Gemini sign people will spend a positive and a light day interacting with friends and colleagues. You will feel in the pink of your health.  New means of work and earning might come your way. There will be goodness and happiness all around you.
Cancer
Cancer sign people need to be extra cautious about their father's health and well-being. Too much work will lead to exhaustion which might make you sick.  Do not reject or accept anything out of frustration. A relative will require your attention. You need to pull the strings of your purse.
Leo
Leo sign people will spend a mighty day full of achievements and new beginnings. Employed people will get more authority in their workplace.  Your grandparents will bless you.  You will enhance your overall profile including finances.  People will sing your tunes in the workplace.
Virgo
Virgo sign people should be ready for some gains and some losses. Do not argue with anybody. There is no harm in being miserly once in a while. It will be for your good.  Some challenges in the workplace might test your patience.  Stay away from any kind of negative speculation and curb your tendency to be stressed about everything.
Libra
Libra sign people will be in the news for their good deeds. You might get a new assignment which will evoke jealousy among your colleagues. You might get transferred to a different division of your choice. An amazing piece of good news awaits you.  Your authorities will vouch for you.
Scorpio
Scorpio sign people need to pull the strings of their purse very tight. They are headed for very difficult times. Things will be lacklustre in work and no chances of money flowing in.  You will come under the severe grip of sluggishness. A trip is possible or he discussion about it in the near future. Anger should only be your enemy .   
Sagittarius
Sagittarius sign people should be ready for a detailed appreciation by people in authority.  Traders will behave very shrewd and astute and make a killing because of that.  Students should be ready to party for getting good results. Your child will do you proud.
Capricorn
Capricorn sign people will be in a very strong position today. You will cross obstacles like a cake on account of your fortune. The family will be a source of support in a big way. A trip or an outing is in the stars.  Your lover or wife will shower love in abundance.
Aquarius
Aquarius sign people must expand their network today and establish new working groups.  You shall make substantial gains today. Be ready to take charge of several new responsibilities and targets.  Your bosses will patronize you. You will make a killing today in a lottery.
Pisces
Pisces sign people need to be ready to spend a day requiring hard work. Plan an outing and go for it but be penny wise as well as pound wise. There will be extreme level fatigue so the probability of body ache and headache is very high.  Be positive and be happy.