Horoscope Today, August 08, 2019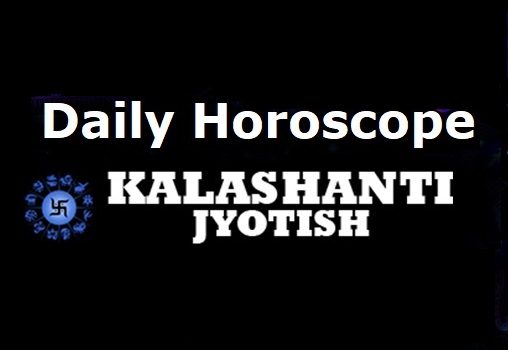 Aries
Aries sign people will make gains on account of the business. Money shall flow in. Your life partner will support you. The salaried people will get the support of their seniors. Your health will continue to be a matter of worry. 
Taurus
Taurus sign people will feel very confident and upbeat. There will be a rise in worldly comforts. Your child will give you good news. You will feel a special bond with your life partner. You may plan something new in your business.  
Gemini
Gemini sign people need to take special care of their health. There are indications of good results for students. Your seniors will give you a piece of good news. Your expenditure will be in excess.
Cancer
Cancer sign people will get the pleasure of your brothers' company. You will feel blessed because of getting success in the workplace. Students are likely to get good news. The salaried people will get immense support from their seniors.
Leo
Leo sign people will feel very lethargic today. You might face mother or property-related problems. There will be mental upheaval. There will be chances of sudden monetary gains. Your bosses may appreciate you.
Virgo
Virgo sign people will remain cheerful because of getting the much-desired success. You will spend on religious activities. You will make new plans for your business. Your seniors will cooperate with you. Good news shall play like music in your ears.
Libra
Libra sign people will benefit on account of father-like-figures. The salaried people will be patronised by their seniors. Students will get good news and there are chances of making gains in business. You will get your pending payments.
Scorpio
Scorpio sign people will make significant progress in their work. You will plan new things in your trade. There will be a rise in your confidence, popularity, prestige and valour. This will prove to be a good day for students. You will get good results in your workplace.
Sagittarius
Sagittarius sign people will make substantial gains in their job. Suddenly, chances will build up to gain money. Your expenditure will be on a higher side. You will spend on religious activities and might set out on a pilgrimage. 
Capricorn
Capricorn sign people will be able to complete all their things on time because of a rise in their fortune. Situations may suddenly develop for monetary gains. You will feel sluggish and lethargic despite sound health.
Aquarius
Aquarius sign people will get good results in their workplace. There will be strong chances of an increase in your wealth so take full advantage of the opportunities. Things will remain in your favour in your married or love life.
Pisces
Pisces sign people should feel highly drawn towards religious and charity activities. You may suddenly go for a trip. You may make unexpected gains. You may have to put in extra effort in the work place.