Horoscope Today, August 09, 2019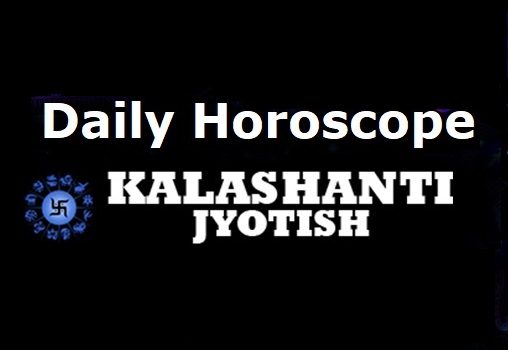 Aries
Aries sign people will take a big leap in their earning from trade. The money will not be an issue at all. Your lover will give you pleasant surprises. Your bosses will do something special for you in the workplace.  Do not ignore your health if you want to realize all your dreams. 
Taurus
Taurus sign people will be up and above bursting with energy. You will indulge in luxurious experiences.  You will feel excited on account of your child's success in something.  Your lover will make you feel much loved.  You will strategize your work with an absolutely fresh approach.  
Gemini
Gemini sign people must attend to their daily needs and exercise routines. The job seekers will do very well in their interviews. The people in authority will bless you. Do not be the first one always to take out your wallet when you go out in a group.
Cancer
Cancer sign people will have fun with their friends. A remarkable feat awaits you at the workplace.  If you appeared in an interview recently, you are likely to get selected. Your bosses will be protective of you in case of adversities.
Leo
Leo sign people will have to pull themselves to get up and work as the middle of the week is especially tiring.  Your father needs help and active monitoring. Your mind will feel chaotic because of over-analysis or speculation. The money will come in without any effort. Your prestige will rise among your colleagues.
Virgo
Virgo sign people will remain very excited and happy because all their work will get through smoothly. You will purchase religious articles in a big way to perform rituals. You will re-plan your approach at work. You will enjoy the patronage of your bosses. There are strong chances of a piece of good news coming your way.   
Libra
Libra sign people will be blessed with the elderly family members. There will be something exciting in the workplace. The job seekers might get a call for an interview from a renowned company or institution. Money shall flow in easily.
Scorpio
Scorpio sign people will go on working on their agenda in a usual manner. You shall re organize your work. You will remain cheerful and people will look up to you as a source of inspiration.  Students will emerge successful if they are expecting their results today.
Sagittarius
Sagittarius sign people should prepare for a happy and cheerful day. You will get money from your parents or in-laws. However, you might spend most of it on useless things. You will buy articles to be used for religious rituals and might visit a special temple.
Capricorn
Capricorn sign people will be blessed with a positive stroke of luck which will make them victorious in everything they want to do today. There will be a sudden windfall of money from multiple sources. Health will not be a problem but you might lack the energy to do real hard work.
Aquarius
Aquarius sign people should expect the completion of tasks and appreciation in their occupation.  The stars are positive for signing new business deals or even for winning a lottery.  Your lover will make this a memorable day.
Pisces
Pisces sign people will be in a spiritual mood all through the day. You may suddenly plan to attend a meditation camp outside your city. There will be gains and benefits from unimagined sources. There will be extra workload n your head.