Horoscope Today, August 24, 2019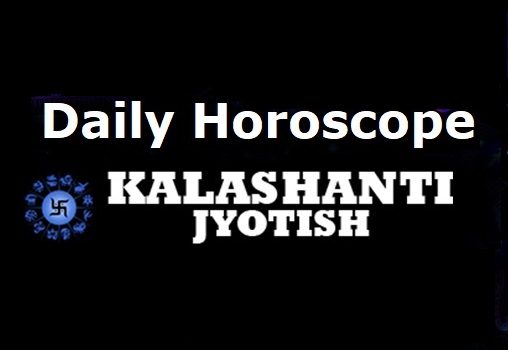 Aries
Aries sign people will remain tensed and nervous about something today. You may not feel very upbeat. Your energy levels will be down. Financially, you will feel stable.  Do not waste time in resolving other's issues when your own life is in a mess.   
Taurus
Taurus sign people will finalize a big deal or an assignment. You will be encouraged by your partner. This will be a smooth day for all kinds of complicated works. You might spend on buying items of luxury. You will do all your work with enthusiasm and high energy levels.
Gemini
Gemini sign people will get caught with negative thoughts emotions. You might have to undertake a short distance journey which will waste your time and energy. Students should look forward to positive happenings.  Your bosses will give you reasons to be happy.
Cancer
Cancer sign people should prepare themselves for a big profit today. You will make gains on account of your parents. Those in the job might get special favours from their bosses. Your income will be more than the expenditure.
Leo
Leo sign people will approach everything with a positive attitude today.  You will spend money to buy luxury items. You will be on the ninth cloud because a big achievement is in store. Students may expect high scores. You will form good networks with important people in the field of work.
Virgo
Virgo sign people will a lot of time and energy in speculating a different direction for their business. A trip with the family is possible.  Religion will be your calling.  Do not turn everything into an argument with your partner even if you are absolutely right.  You shall earn a good amount today.
Libra
Libra sign people will spend considerable energy and time in dealing with ill health and weakness.  You will be tensed as you will find everything going out of your hands. Stay calm as things will get fine on their own.  Overdue payment might come through.   
Scorpio
Scorpio sign people may finally hear what they have been waiting for since long in their field of work. You will find this a cheerful and pleasant day. You will make gains on account of an older person. If you appeared in an interview recently, you might get through. The business will be profitable.
Sagittarius
Sagittarius sign people will waste lot of time and energy in dealing with obstacles. Health will be an area of concern. Deals and projects will come through smoothly. Your conjugal life will be excellent. Money shall flow in.
Capricorn
Capricorn sign people will spend a chaotic day as they have to do many activities today. You must save yourself from ill health born out of excessive fatigue.  You need to carefully reflect on your spending habits and tendencies.  There are chances of substantial growth in all the spheres of life.
Aquarius
Aquarius sign people will spend a chaotic day full of confusions and disappointments.  You must speak carefully else you might hurt somebody. Your father's health will be a reason to worry. Losing temper on anybody never helps in achieving our goals. You might enjoy an exotic meal in the evening.
Pisces
Pisces sign people will be successful in their endeavours.  Money shall flow in more than your expectations. Your romantic life will be charming. You might go for an outing with your family members. You will use your excellent networking abilities to your gain.