Horoscope Today, August 25, 2019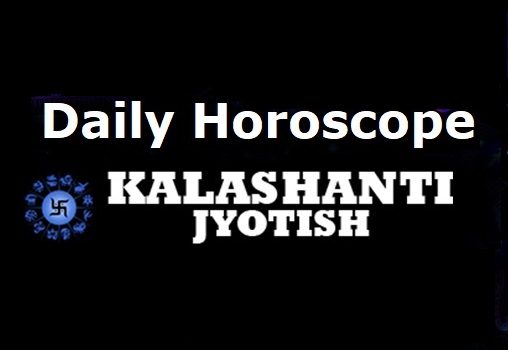 Aries
Aries sign people may have to do a lot of running around. You may pick up conflicts with your relatives and life partner. Your expenses will be on the higher side. Take care of your health. Be cautious about legal matters.
Taurus
Taurus sign people will make gains in their job or business. Your social prestige shall rise today along with getting honoured. You will spend fun-filled time with your friends.       
Gemini
Gemini sign people will be extra alert about their work and will put in sincere efforts. You will face obstacles in daily activities. Your anger and aggressive demeanour may spoil your work so be calm and composed during the day. Take care of your health as there are chances of falling ill.
Cancer
Cancer sign people will get relief in monetary problems. Your profile will get stronger in your workplace. You will meet new people. Your marital life will be good.
Leo
Leo sign people will be honoured today and their prestige shall rise. Your performance will be excellent in the workplace. You will spend a good time with your family. Guests may come unannounced. Overdue payment will come through.
Virgo
Virgo sign people may have to cope with a fall in their mother's affection. You may get physically exhausted because of too much running around. Do not take any decision in the fit of anger. Your expenses will be excessive. 
Libra
Libra sign people will have to deal with obstacles in the way of routine pleasures. You may face problems in the workplace. Try to be cordial to your colleagues. Do not trust anybody blindly. You will be worried about your health. 
Scorpio
Scorpio sign people will be highly valorous and excited to work today. The salaried people will be promoted and make significant gains today. Your mother will bless you. Your financial profile may get stronger. Things will turn into your favour in the workplace.
Sagittarius
Sagittarius sign people may be bothered because of a misunderstanding. Stay positive towards colleagues in the workplace if you want to make gains. Your income shall rise. You might remain worried about your health. 
Capricorn
Capricorn sign people will have to cope with poor health today. Your child's work will fame to your doorstep. You may participate in an auspicious event. You may pick up conflicts with the people around you.    
Aquarius
Aquarius sign people may feel financial vulnerability because of excessive expenses. Things will be normal in business and job. You may feel very sluggish. There will be chances of short-distance trips. Your angry outbursts may spoil your things.
Pisces
Pisces sign people will experience enhanced physical pleasures. Your partner will cooperate with you. The day will remain favourable for students. Suddenly, the money will come from somewhere. Everything will go as per your wishes in the workplace. You may enjoy exotic food.