Horoscope Today, August 26, 2019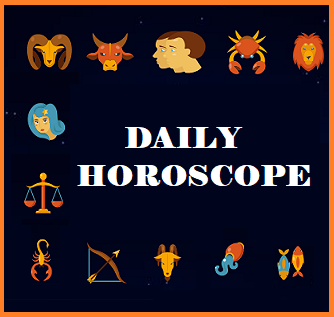 Aries
Aries sign people will have to deal with poor health as a restricting factor. Unnecessary expenses will bother you. You must maintain distance from negative thoughts. A sudden monetary gain will make you happy. 
Taurus
Taurus sign people need to curb their tendency to be arrogant. You may spend time with your family and friends. You might face a few problems in the afternoon. Your outbursts may spoil your work so be careful.        
Gemini
Gemini sign people will make gains in their business. All your work will progress smoothly. You shall receive good news. Your relations with business partners will improve. There might be ups and downs when it comes to health.
Cancer
Cancer sign people must refrain from lethargy else you will have to put in extra effort in your work. Things will improve in the workplace as per your wishes. You may have to travel for work. Your expenses will rise.
Leo
Leo sign people might have to deal with a job-related problem. There are chances of a journey. Your financial profile will strengthen. Spend the day with a positive attitude. Things will turn into your favor in the workplace.
Virgo
Virgo sign people might feel disappointed because of not getting appropriate results of their effort. You must refrain from engaging in arguments with your colleagues and bosses in the workplace. Unnecessary expenses will bother you. Your father's health may be a reason to worry. 
Libra
Libra sign people will remain very busy on account of too much work. You will participate in familial activities. A government-related work may turn into your favor. There will be possibilities for earning money. You might receive job offers and you might have to travel.
Scorpio
Scorpio sign people might get hassled because of a misunderstanding. Health-related problems will irritate you. You may get into troubles because of your harsh speech and arrogant behavior. Be positive with people and it shall benefit you.
Sagittarius
Sagittarius sign people will have to put in extra effort in their field of work. You may pick up a conflict with your life partner or business partners. There might be some problem in your health. You will make monetary gains.
Capricorn
Capricorn sign people may have to deal with health-related problems. There will be a rise in lethargy. Stay away from unnecessary issues and tensions. Try to improve your conjugal life. Expenses will be on the higher side.
Aquarius
Aquarius sign people may have to deal with a problem related to their child. You may face certain obstacles in the way of your income. This will be a good day for the traders. Students may remain tensed because of some chaos.
Pisces
Pisces sign people may get into a conflict with somebody. You may feel a drastic fall in your comforts and luxury. Things will be normal in the workplace. Your health will go up and down during the day. You may meet up with an old friend.