Horoscope Today, August 27, 2019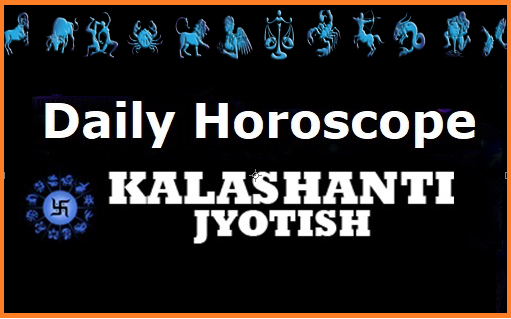 Aries
Aries sign people need to start looking after their health seriously. Financial reality will remain grim because of unplanned expenses. Things become better on every front if you maintain hope and positivity. An earning opportunity may come your way.   
Taurus
Taurus sign people must watch out for a bad temperament including pride as that might block your progress. A delightful time is indicated for those who will set out to meet their loved ones. The stars might give you some difficulty in the evening. Maintain dignity while talking to people.        
Gemini
Gemini sign people will rethink their strategy for profits in business.  You will be a go-getter on the professional front. A piece of exciting news awaits you. This is a good time to settle an issue with your business partner. Resuming workouts promises to keep you in good health.
Cancer
Cancer sign people will have very low energy levels because of which completing their work will become an agenda. Negotiation skills and persuasive powers will be your strong assets on the professional front. An opportunity for travel may present itself.  Become money conscious.
Leo
Leo sign people need to look after their health with a time-bound agenda. An opportunity may arise for a drive to someplace exotic. Money may start flowing in from a different source. Bring stability in family life by seeing things from a positive lens.  You will get an incentive for the hard work put in. 
Virgo
Virgo sign people might waste chances on the work front which will result in missed opportunities.  Do not get emotionally upset if you face disagreement and disapproval.  Lock away your wallet. Bring stability in your family life by giving due attention to your parents.
Libra
Libra sign people must remember that rigidity doesn't cut any ice with superiors at work.  Your family needs your time and energy. Governmental wrangles are likely to be in your favour. Financial condition will improve. Travel stars are very strong.
Scorpio
Scorpio sign people need to watch out for a bad bargain that threatens to spoil your mood. A minor ailment can get cured through a home remedy provided you take it seriously.  Brazen speech and rash behaviour come out of destructive emotion. You need to be kind and compassionate towards others.
Sagittarius
Sagittarius sign people will be able to convince a senior and mould her to your way of thinking on the professional front. This will take lot of your time and energy.  Talk softly as you people may get offended for nothing. You need to join a gym or yoga classes to work on your health. Money will come in from an unexpected source.
Capricorn
Capricorn sign people will be under the grip of an ailment. Physical energy will not be available to aid you in your work. You may get upset by a family member's behaviour, but expect him or her to improve. Entertaining your partner can be your lot, but the time spent promises to be most enjoyable.
Aquarius
Aquarius sign people will find that a family youngster may prove an irritant and spoil your mood.  Wasted chances on the financial front may make you miss out the earning opportunities. Enrolling for a financial scheme will be in your favour today.  Not a good day for students.
Pisces
Pisces sign people must exercise strict control over their anger and cynical demands. You will not be able to sleep and eat peacefully. Resuming workouts is necessary to keep yourself in good health. An ex-flame may try to enter your life once again and upset you emotionally.