Horoscope Today, August 28, 2019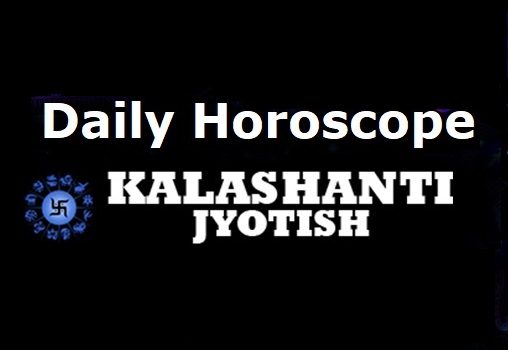 Aries
Aries sign people will have to cope with the mental upheaval. You will earn money from sources other than the regular ones but there will be unnecessary expenses. This will be an average day for students. There will be a fall in the conjugal pleasure. 
Taurus
Taurus sign people will experience mental relief from their ongoing problems. You will make gains on account of your mother and brothers. Your familial and marital life will be good. A sudden windfall of money will make you happy.           
Gemini
Gemini sign people will find themselves incapable of taking decisions because of mental confusions. Your positive attitude will help you get success in your work. Students will have to put in extra effort in their field.
Cancer
Cancer sign people will spend a nice day. You will get success in all your tasks very smoothly. You domestic ethos will be blissful and harmonious. Financially, you will be in a stable position.
Leo
Leo sign people will remain mentally restless and disturbed. There will be chances of excessive expenditure. Somebody might hurt your prestige today. Be cautious. A journey is in the stars.
Virgo
Virgo sign people will make professional gains. The money will flow in good amount. You will spend time with friends and make gains on account of them. A youngster or child will make you proud today. You will be satisfied and gratified in your marital life. 
Libra
Libra sign people will get the results of their good deeds today. The day will fetch excellent results for salaried as well as business people. Your seniors will bless you today. You might make monetary gains.
Scorpio
Scorpio sign people will be upset because the colleagues will not cooperate in the workplace. You will make gains in business. You might participate in a religious event. A journey is in the stars. Be ready for good news.
Sagittarius
Sagittarius sign people must spend the day with care and caution. You will remain worried about health and physical well-being. Your financial stability may get affected because of too many expenses. Be mindful of your speech and keep your outbursts checked.
Capricorn
Capricorn sign people will receive some kind of honor today. Your health will be good today. Things and situations will be in your favor for monetary gains. People will cooperate in the workplace. You will spend on your comfort.
Aquarius
Aquarius sign people will remain hassled because of health issues and excessive expenses. Business people will get excellent results for their work. You may get some kind of loan if you have applied for one. You will spend a harmonious time with your family members.
Pisces
Pisces sign people will find their mind occupied with all kinds of thoughts which will hamper your decision-making ability. Irresponsible eating habits might ruin your health. Stay away from any debates and discussions. Money might flow in.