Horoscope Today, August 29, 2019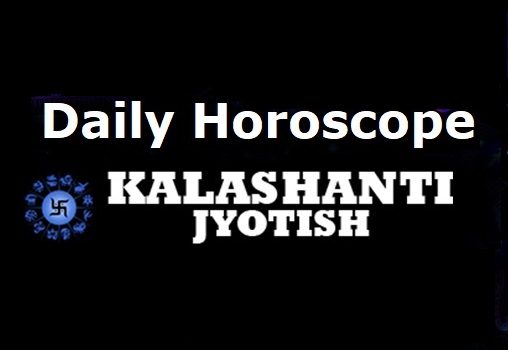 Aries
Aries sign people might remain occupied with chaotic thoughts and feelings. There will be an additional burden of an increase in expenses. However, things will start improving in the afternoon. Students should continue to put in hard work.  There is no harm in taking an initiative on the romantic front. 
Taurus
Taurus sign people should expect a pleasant day after a long phase of strife and stress. Your father and friends will be of special help. A pleasant evening with the partner is in the stars. Financially, you will be stable yet, be money-wise.             
Gemini
Gemini sign people will remain in a dilemma if they have to choose between two-three options.  Continue to be positive and things will fall in place. Students should burn the midnight oil if they want to earn high scores.
Cancer
Cancer sign people should brace up for all kinds of happiness today. You will manage to complete all your tasks but let them get over before afternoon. You will spend a peaceful day and catch up with old friends. Your monetary profile appears to be strong.
Leo
Leo sign people might remain anxious and impatient about a matter. You might waste money because of the anxious state of mind. You might also feel cheated by your friends. However, don't lose heart. Things will improve in the evening. You might plan a short trip.
Virgo
Virgo sign people are going to make monetary gains despite all problems. You will enjoy a party with your family members and spouse. Your child will give you reasons to be cheerful and upbeat about life. Your partner will keep you pleased and cheerful.
Libra
Libra sign people will reap the benefits of positive seeds that they had sown earlier.  Stars are bright for making several kinds of profits so make use of them before the afternoon.  You will enter the good books of your seniors because of your hard work and abilities.  The money will not be an issue.
Scorpio
Scorpio sign people will have to do each and everything on their own yet others might take away the credit in the workplace. Business people will spend a smooth day. You might plan to visit a temple in your city.  You will travel across the city and something good will happen for sure.
Sagittarius
Sagittarius sign people need to be compulsively careful about health, money and courtesies.  It is high time that you take some substantial measures to improve your health. Your expenditure on medicines will make your budget go haywire. Mindfulness should be the goal of life in general.
Capricorn
Capricorn sign people should look forward to an all-encompassing appreciation and popularity. You will be upbeat with high levels of energy. Whatever you touch will yield gold. Your colleagues will be congenial and you will be happy. 
Aquarius
Aquarius sign people might have to foot a huge sum on their treatment or some kinds of tests. Traders will acquire profitable deals. You might earn from interest on your savings. You might go out to a party with friends.
Pisces
Pisces sign people will feel confused between several options while making a choice.  You need to plan your diet chart very well or take medical advice on this.  This is not the day to give your frank opinions.  Financial stability is in the stars.