Horoscope Today, August 31, 2019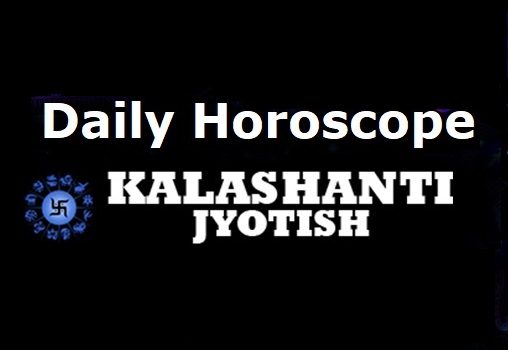 Aries
Aries sign people will shine like a star in their workplace. There will be chances of significant gains. This is the moment of new beginnings and the endings. You will find your family members warming up to you. You may enjoy a party with your friends but eat mindfully.  The money will flow in. 
Taurus
Taurus sign people will live up their image of being very hard working. They will work all through the day. Your familiar people may suddenly create problems for you. You may plan a trip to a nearby place. Do not give unsolicited advice to anybody else it might backfire.
Gemini
Gemini sign people should be ready for a day of achievements. You might get additional responsibilities and the decision making power today. Your father will be extra affectionate towards you. You will update yourself about new ways to invest and make gains. You will spend a few cheerful moments with the family.
Cancer
Cancer sign people must take long-term measures to improve their health. A journey is in the stars which will give you happiness as well as benefit. Someone might return the money that you had lent a while ago. Nothing eventful will happen in your family.
Leo
Leo sign people will reap several kinds of benefits today. You might sign a new contract or start a new trade.  You will explore new networks for your occupational interests. Your bosses will bless you. You will receive an appreciation for your work.  There are strong indicators of financial gains.
Virgo
Virgo sign people will avail new beneficiary schemes in their field of work. There will be money-related skirmishes. You must talk to your co-workers in a dignified manner. You might criss-cross around the city and get physically exhausted.
Libra
Libra sign people will spend a relaxed day.  Things will move very smoothly.  You will receive some kind of appreciation or accolades for your work.  Money shall flow in. A recently started trade will yield gains. You will enjoy an outing or a party with your friends.
Scorpio
Scorpio sign people will spend the day soaked in all kinds of pleasures of this world. Your tasks will be over without much effort and work.  This will be a happy day. Financially, you will feel stable.  Your friends will offer substantial help in a concrete manner.
Sagittarius
Sagittarius sign people will be blessed by a positive stroke of luck.  Nothing will pose a problem today. You will spend a romantic evening with your partner. Your father will play an important role in your activities. A journey is in the stars.  
Capricorn
Capricorn sign people need to exercise caution else there are strong chances of incurring some kind of a loss.  There are chances that you might undergo certain diagnostic tests for an old ailment. Do any money-related transaction with extra precaution. Be mindful as there are chances of injuring yourself.  Speak mindfully. Be ready to doll out money on useless things.    
Aquarius
Aquarius sign people will finally take a sigh of relief as work-related obstacles will get erased from their way. You are set to be successful in everything.  Be ready to hear something positive in a big way. Success will be relative as sometimes the glass will feel half full and sometimes half empty. You will enjoy the party in the evening.
Pisces
Pisces sign people will earn a name through writing or editing.  All your work will get completed and your family will support you in a big way. Things will shine very bright in the second part of the day. You will establish great networking bonds with people.