Horoscope Today, May 01, 2019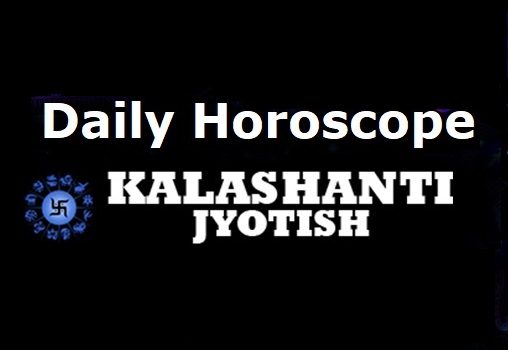 Check your daily astrology prediction for zodiac signs Libra, Aquarius, Leo
Aries
Aries sign people may have to deal with health-related problems. You might face a few obstacles in your daily chores. Your expenditure may be on a higher side.                                           
Taurus
Taurus sign people will get monetary gains only after making considerable efforts. Your daily activities may move at a snail pace. Take care of your health and be mindful while driving a vehicle.
Gemini
Gemini sign people are in for an auspicious day. You will get success in business and job-related tasks. There will be harmony and happiness in family life. Your father will come to your aid.
Cancer
Cancer sign people will receive monetary gains today. You shall receive good news in the context of your job or business. You might engage in religious activities.
Leo
Leo sign people will get mixed results today. Be positive and courteous to your colleagues in the workplace and you shall benefit. You might spend a lot today. Stay away from unnecessary debates and discussions.
Virgo
Virgo sign people will be honored and respected for their work. You will benefit from your workplace. Your relationships will be harmonious. You will enjoy exotic dishes and culinary wonders.
Libra
Libra sign people may remain in trouble because of a misunderstanding. Your daily activities will be accomplished only after overcoming certain obstacles. Money wise, things will be in your favor. Take care of your health.
Scorpio
Scorpio sign people might suffer an injury or a loss during a journey.  Any unethical act will be harmful. You might face health issues.
Sagittarius
Sagittarius sign people may feel distracted and unable to focus on work. You might lose temper more than usual so be mindful. You might be worried about your health. Your mother might be in some kind of pain.
Capricorn
Capricorn sign people will be able to do all their work smoothly. Your family life will be good. Stay away from those activities that may bring disrepute to you. You might gain money today.
Aquarius
Aquarius sign people may have to cope with money-related problems. You might feel confused and restless today. Stay away from the matters of conflicts and quarrels. Your expenditure will be on a higher side.
Pisces
Pisces sign people will spend a fun-filled day. You might be appreciated by people in the workplace. You will get all kinds of comforts and pleasures today