Horoscope Today, May 02, 2019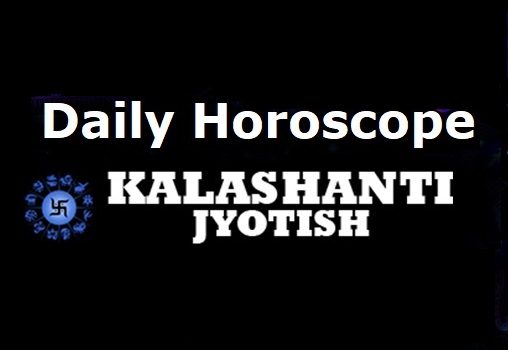 Check your daily astrology prediction for zodiac signs Libra, Aquarius, Leo
Aries
Aries sign people will have to cope with physical and mental discomfort. You will be upset because things will not go your way in the workplace. Your expenditures will be on a higher side.
Taurus
Taurus sign people will spend a very pleasant day. Things will be favourable in the workplace. You will get some kind of occupational profit.
Gemini
Gemini sign people will be able to accomplish all their tasks smoothly and successfully.  You will get full support of your colleagues. You shall receive good news in the context of your job.
Cancer
Cancer sign people will get the support of their luck today and all their pending chores will get through. You will gain money today. You will have to tolerate a load of extra assignments at work.
Leo
Leo sign people will have to put in extra effort in their daily activities. You will have to pay a special attention to what you eat and drink. You will gain money as well as spend a lot.
Virgo
Virgo sign people will be able to make professional gains. You will feel overwhelmed with love and affection toward your life partner. There will be a rise in your luxury and comfort experiences and you will also spend on them.
Libra
Libra sign people will get success in their workplace. You will be able to remove all the obstacles that come in the way of your work. If you are mindful of your speech, you will save yourself of a problem.
Scorpio
Scorpio sign people might suffer a monetary loss. You might feel lethargic and your expenditure may be on a higher side. Stay away from unnecessary and useless things.
Sagittarius
Sagittarius sign people may bring about a change in their business. Your work will get completed but at a slower pace and after crossing certain obstacles. Your health might come under a rough weather. There will be possibilities of a monetary gain.
Capricorn
Capricorn sign people will have to face opposition in their workplace. It will be good if you speak mindfully. Your married life will be good.
Aquarius
Aquarius sign people will experience conjugal and familial pleasures. You will find ways to earn money. Your health will be good. Do not argue or fight with anybody.
Pisces
Pisces sign people will get new opportunities in their business or job, which will be beneficial. You will spend a pleasurable day. You will suddenly get money from somewhere.