Horoscope Today, May 05, 2019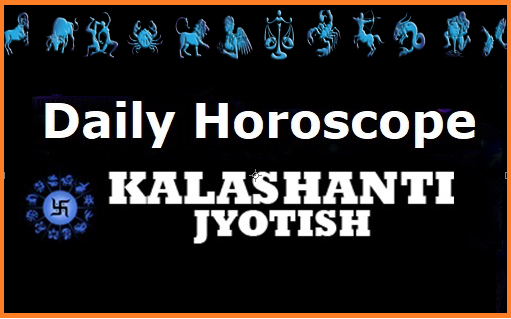 Check your daily astrology prediction for zodiac signs Libra, Aquarius, Leo
Aries
Aries sign people will get success in whatever efforts they put in at work. There will be a rise in your fame and popularity. Seniors will appreciate your work. You will undertake auspicious and religious activities. 
Taurus
Taurus sign people will receive a piece of excellent news and monetary gains. Any kind of negligence in financial matters will lead to a substantial loss. Your health might give you trouble.
Gemini
Gemini sign people will be appreciated for their work and their image will shine further in society. There will be strong chances of inflow of money. You will make progress in work.
Cancer
Cancer sign people will gain popularity and fame in the social and public sphere. Your relations with business partners will be cordial and strong. Your seniors will feel pleased with you at the workplace.
Leo
Leo sign people will expand their business and will be in a profitable position. You might suffer pain on account of your offspring. There will be chances of sudden monetary gains. Do not lethargy take over your mind.
Virgo
Virgo sign people will be bothered by unnecessary expenditures. Your health might not be in its best form. You might pick up conflicts with your life partner or business partners. You must remain cautious and not bring any negative thought about anybody in your mind.
Libra
Libra sign people will get relief from their problems and difficulties. Your pending work or tasks will get through. You will get family comfort. Your married life will be good. Your financial condition will strengthen.
Scorpio
Scorpio sign people will remain somewhat concerned about their health. Things will be normal at work. You might remain mentally and emotionally restless.
Sagittarius
Sagittarius sign people will experience a rise in comfort and luxury. Employed people will benefit on account of favourable stars. You will maintain your influence over your enemies. Students will get good results.
Capricorn
Capricorn sign people might be bothered by an older legal issue. There will be ups and downs in the matters of finances. Your colleagues may not cooperate with you at the workplace.
Aquarius
Aquarius sign people will resolve many problems by their might and valour. You will be pleased because a big business deal will get through. You will feel exalted all through the day. You will get newer ways to earn money.
Pisces
Pisces sign people may not be able to maintain congruence with their family members. Your loan providers may give you difficulties. You must remain calm and careful. You will receive good news in the afternoon or later.