Horoscope Today, May 06, 2019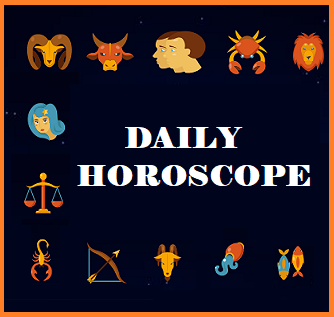 Check your daily astrology prediction for zodiac signs Libra, Aquarius, Leo
Aries
Aries sign people's mind may remain occupied with some confusion or conflict. Your health may come under rough weather because of eating carelessly. Your work will move slowly. However, you will gain money.
Taurus
Taurus sign people will be successful in their efforts made at work. You will receive good news. Your marital life will be good. You might be in a mood to take things at ease.
Gemini
Gemini sign people might have to undertake work-related trips. Your income and expenditure will remain at the same level. Take care of your health, as there are chances of a minor setback.
Cancer
Cancer sign people will receive good news related to their job and income. Your familial ethos will be good. You will spend time with friends and enjoy yourself.
Leo
Leo sign people will get the support of their father and their seniors at work. You might set out on a trip with family members. You will spend a fun-filled day.
Virgo
Virgo sign people will be blessed with a strong stroke of luck and will acquire some money very suddenly. You are advised not to entertain any doubt in your mind. You will spend your day by doing religious activities.
Libra
Libra sign people may have to cope with health-related problems. You might remain confused about some work or assignment. There will be chances of monetary gains. Do not let lethargy grow over you.
Scorpio
Scorpio sign people will make gains in their business. Your relations with the life partner will be harmonious. All your tasks will go through smoothly. You will enjoy delicacies and exotic flavours.
Sagittarius
Sagittarius sign people will benefit on account of some women and their cooperation. You might have to cope with a few tensions. There will be chances of a visit and your expenditure will be on a higher side.
Capricorn
Capricorn sign people might have to deal with many factors of stress. Your conflict with your offspring may increase. Try and keep your cool. You will spend on comfort and luxury today.
Aquarius
Aquarius sign people might feel mentally restless. You will try to resolve your money-related difficulties. You will remain concerned about your mother.
Pisces
Pisces sign people will get respected and honoured and their valour shall shine. Your brothers' support shall prove beneficial. You will spend the day in fun and frolic activities. There will be chances of monetary gains.