Horoscope Today, September 01, 2019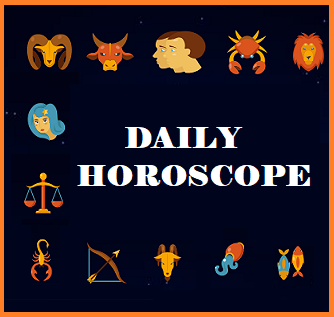 Aries
Aries sign people will access new sources of earning money. You will become extremely popular in the social sphere. Your health will be good. You will win over your enemies. You will make gains on account of women. 
Taurus
Taurus sign people will remain bothered because of health-related problems. You will do all your work with self-confidence and reassurance. There might be chances of monetary gains. Students will find this to be a favourable day.           
Gemini
Gemini sign people might be bothered with mental stress. You may have to face obstacles in your daily activities. There will be a fall in the comforts that you expect from your life partner. Your expenses will remain higher than your gains. 
Cancer
Cancer sign people will get the support of their brothers and make gains on account of them. You will be able to complete all your work successfully based on a positive stroke of luck. Your health will remain good. There will be chances of monetary gains.
Leo
Leo sign people will work to strengthen their financial profile. You must be mindful of what you speak and how you speak. Students may feel distracted from their studies. This is not the day to be negative about anything.
Virgo
Virgo sign people will be in a lethargic mood. You will perform very well in your work. People will appreciate you today. Your conjugal life will be harmonious. The sudden arrival of money will cheer you up.
Libra
Libra sign people might plan a trip out of the blue. Keep yourself away from the matters of conflict and strife else you might have to suffer a loss. You might feel very weak today. Your expenses will be high.
Scorpio
Scorpio sign people will find new ways to make a profit. There will be a rise in the level of luxury and comfort at your home. You might make monetary gains. You will get success in the workplace. Your seniors will be pleased with your work.
Sagittarius
Sagittarius sign people will feel mentally and physically happy. The employed people may get a promotion. You will make gains on account of father-figure like people in your life. There will be harmony in your married life.  
Capricorn
Capricorn sign people might suffer a loss on account of their offspring. You will be in favourable situations at work. There might be unnecessary expenses. Take care of your health as you might feel exhausted.     
Aquarius
Aquarius sign people might remain troubled because of health problems. There will be chaos in your familial life because of your anger and arrogance. Try to avoid any situation in which an issue becomes contentious. Do your work in a positive manner.
Pisces
Pisces sign people will spend a happy day. You will enjoy the bliss of familial and marital life to its fullest. The salaried, as well as business people, will make substantial gains. You may start a new work.